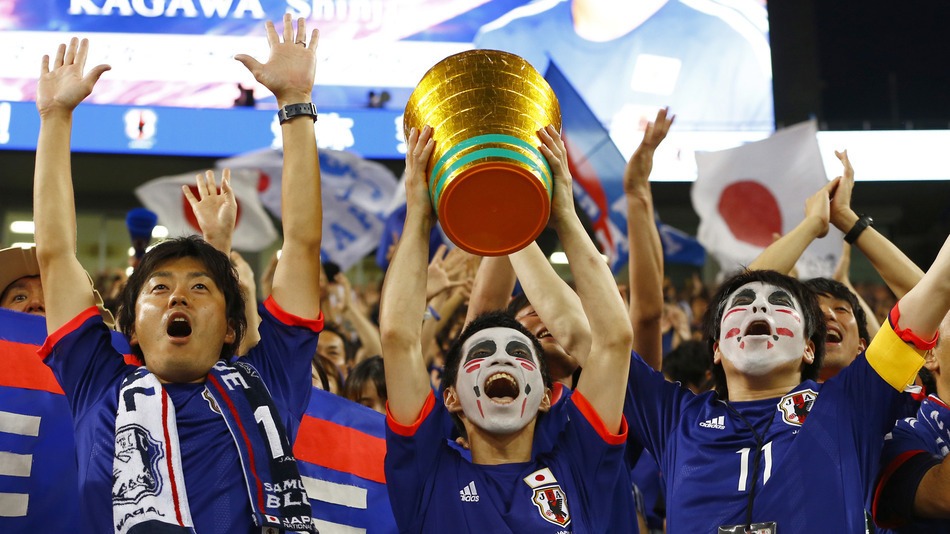 With 32 teams, group play and the knockout stage, the 2014 World Cup will feature 64 matches taking place in 12 Brazilian cities over a one-month span.
That's a lot to keep track of — so please allow us to recommend the most beautiful, helpful and interactive World Cup schedule we've seen on the Interwebs.
A product of online sports-gambling site Sports Interaction, users can sort through the schedule according to the World Cup's group and knockout stages, as well as by team and date. Here's a sneak peek via screenshot: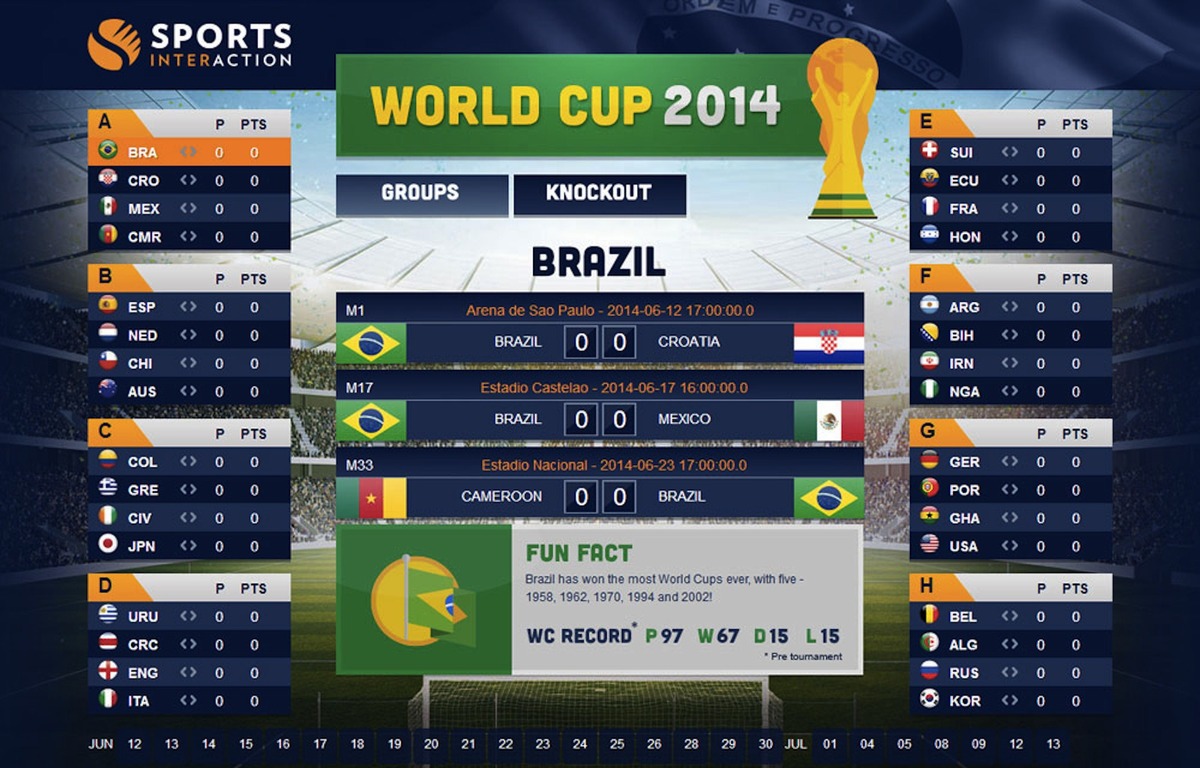 As the tournament gets underway, the schedule will include each day's results all the way through to the World Cup final on July 13.
The World Cup kicks off on June 12, and now you know how to follow all the action. For a primer on what to follow, check out our top 7 World Cup storylines.
via: mashable.com