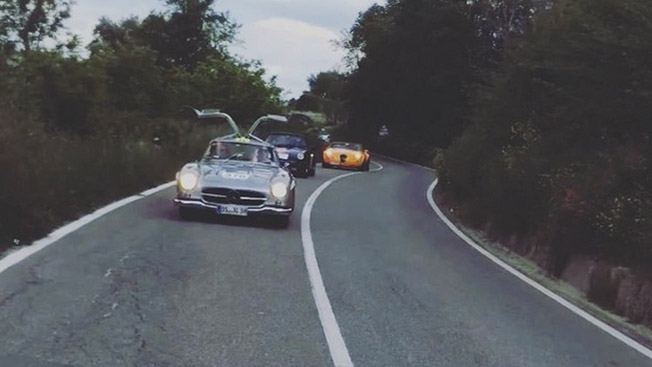 While the National Basketball Association sits atop the VideoWatch/Shareablee top 10 rankings for brands for the third week in a row, per usual, our list has a new entry that'sbreaking all the rules.
Mercedes-Benz charts at No. 6 this week, thanks to a 15-second video that showcases one of its vintage models meandering via a two-lane highway in Italy—with its car doors totally ajar. The auto was evidently participating in the Mille Miglia, a race for classic cars in the European country.
Mercedes is not only making its initial appearance, but the brand also represents the first car company to appear in the rankings. Check out the automaker's work below in our multimedia infographic, which allows viewers to watch last week's top videos while seeing what kind of organic reach the brands created.
via: adweek.com