HallPass Produces First-Ever Sports Business Classroom Virtual Conference
With Sports Business Classroom typically being an on-site program every year in Las Vegas during the NBA Summer League, the HallPass and SBC teams managed to pull through in launching the Business of Basketball Virtual Conference this year.
SBC Virtual Conference was a five day online immersive educational and training experience led by SBC GM Larry Coon and was hosted on a platform through a partnership with the 180 Group. The online platform allowed for the 90+ registered students to navigate through lectures, guest speakers, group hangouts and also one-on-one speed dating style networking sessions.
The HallPass team produced an eventful experience for students, instructors and guests.
Leading up to the conference, HallPass executed marketing campaigns through social media, website landing page, e-mails, website ads and through SBC Web Shows. Through the SBC Web Show, we brought on SBC alumni who all discussed their experience at SBC and how they were able to leverage it into jobs in the sports industry.
During the event, HallPass Studios served as the home base for SBC GM Larry Coon along with our team on hand including the control room team, hosts, guest liaisons, marketing team and also had our partners at the 180 Group serve as the technical support team.
The SBC Virtual Conference Experience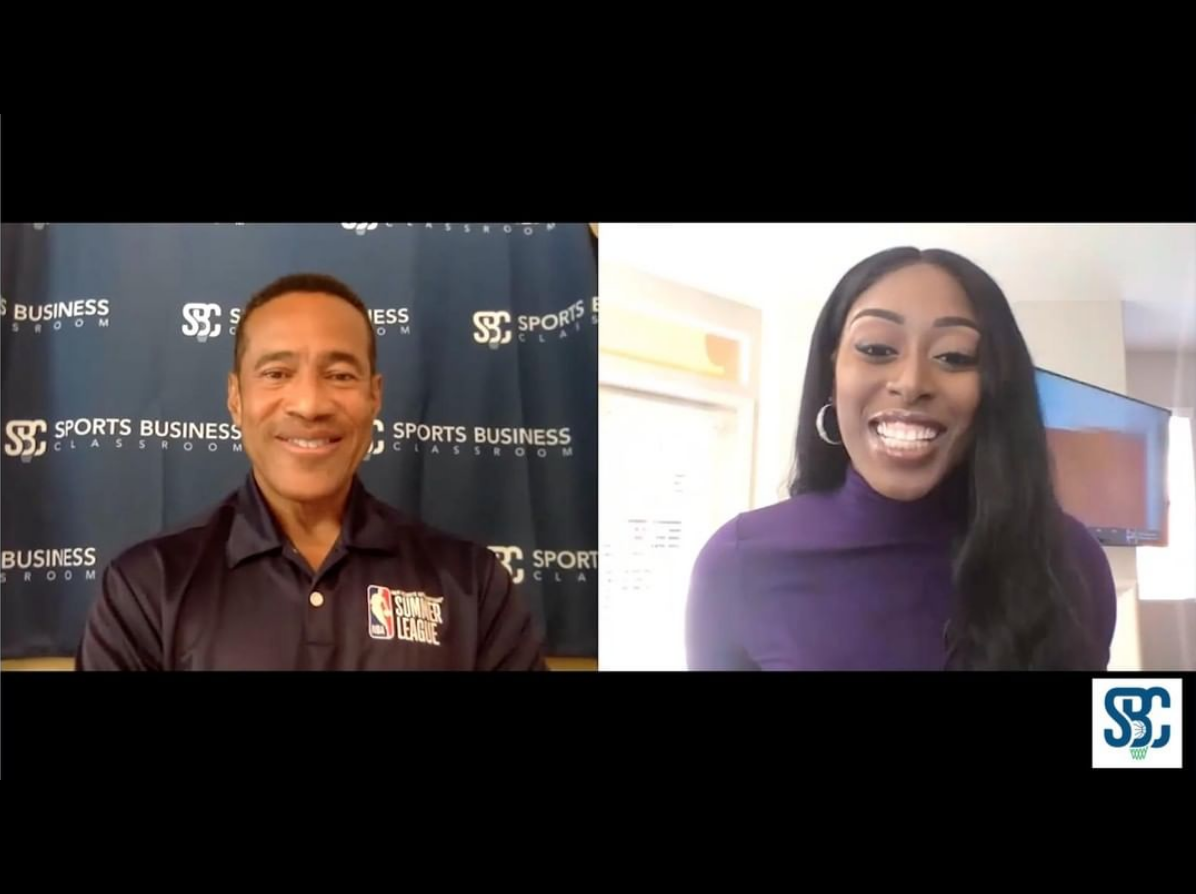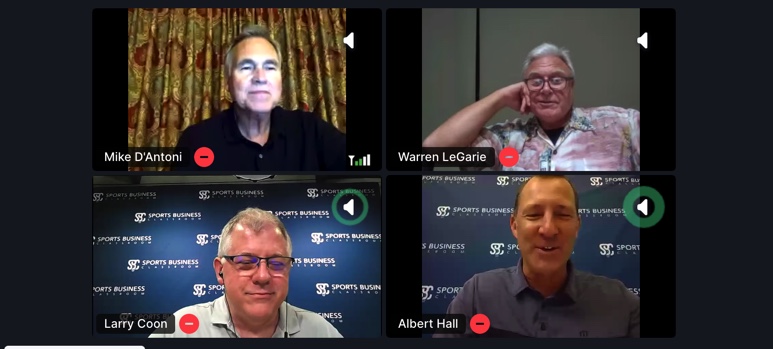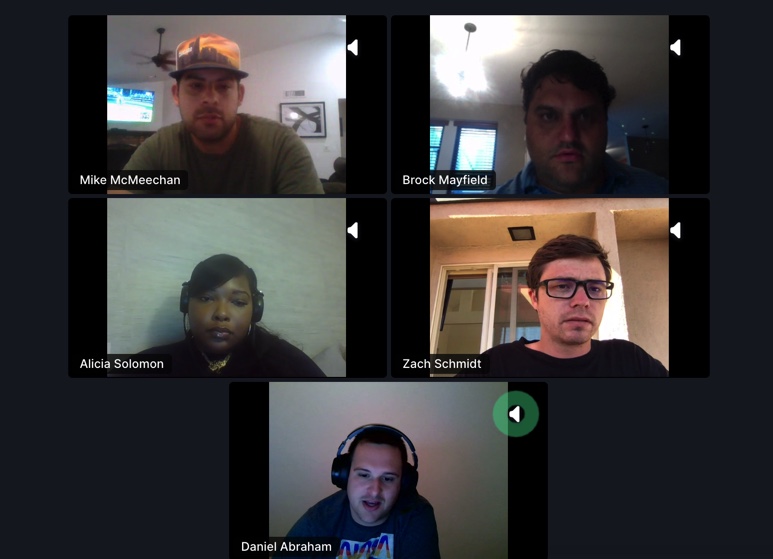 Through the course of the 5 days, Larry Coon and team put together a well-structured schedule and curriculum that replicated the in-person event. The curriculum included lectures, deep dives, one-on-one conversations, ask me anything sessions with industry professionals, daily intros/ wrap-ups and office hours with instructors. The lectures and deep dive sessions consisted of topics around the CBA, scouting/video/analytics, media, jobs and also held a mock free agency. Lead instructors include: Larry Coon, Wes Wilcox, Beau Estes, Dave DuFour, Seth Partnow, Jeff Fellenzer, Jeff Siegel and Charles Dubé-Brais.
The SBC Virtual Conference kicked off with a State of the Union and important message of Diversity in the Workplace led by ESPN's Mark Jones along with WNBA player and ESPN host Chiney Ogwumike.
Albert Hall, Larry Coon and team tapped in several guests who are well-seasoned in the sports industry for one-on-one interviews and AMA sessions including Mike D'Antoni, Alvin Gentry, Gillian Zucker, Kristen Ledlow, Tommy Sheppard, Swin Cash-Canal, Renee Montgomery, Joe Branch, Jennifer Todd, Bernie Lee, Omid Farhang, Mirin Fader and many more. Students had the opportunity to engage through the comments section and even some screen time for questions.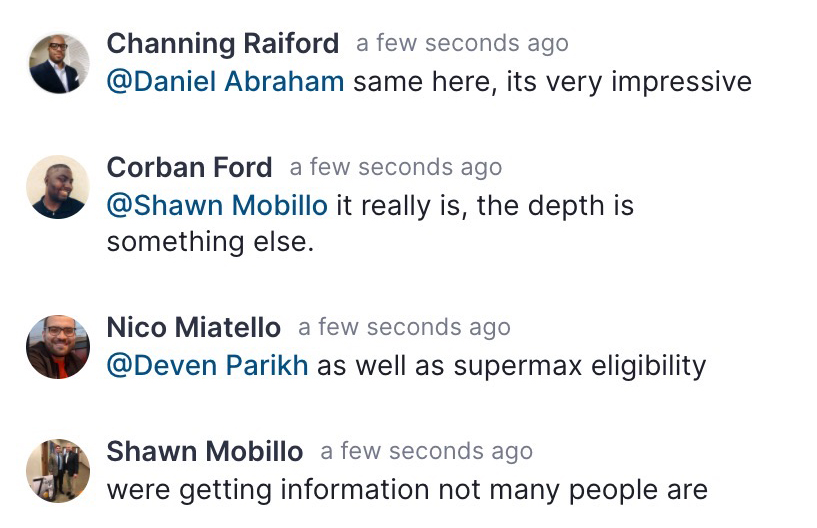 In addition, students were asked to write daily recaps on their experience of the virtual conference, all which have been positive. Some notable pieces from students:
This week I had the opportunity to attend @SportsBizClass and learn from some of the best in the Business of basketball. Thank you @LarryCoon and @DaveDuFourNBA for this week and the opportunity to learn and grow! Definitely an experience I will take with me through my career!!

— Carson Maughan (@Carson_Maughan) August 14, 2020
For more student daily recaps, click here: www.sportsbusinessclassroom.com/2020-virtual-conference-recaps/
Despite the conference being over, students still benefit in a variety of ways including:
On-demand videos to the session recordings
Personal profile and exclusive access to the VSL network portal
SBC only private Slack channel for further network building
News and updates about job, internship and project opportunities
Early updates with special offers on upcoming SBC programs
For more updates related to Sports Business Conference, please visit: www.sportsbusinessclassroom.com
or follow SBC on social: