HallPass Produces TBT Web Show Unveiling 2020 Teams and Bracket
As part of our latest partnership with The Basketball Tournament (TBT), the HallPass team produced a 1.5+ hour web show unveiling the tournament bracket and all 24 teams that will be competing in this year's event. Hosted by Chris Vosters, the bracket and team unveiling was broken down by ESPN analysts Seth Greenberg, Fran Fraschilla and Tim Scarborough. The web show was a major announcement for teams and fans all around to see who will be participating in the first live basketball event since the pandemic.
The show covered everything TBT including matchups for the first and second rounds, team and player storylines, unique rules like the Elam Ending (which was used in this year's NBA All-Star Game), fan prize information and featured special interviews from current players.
The Basketball Tournament will take place from July 4-14 in Columbus, Ohio at Nationwide Arena. TBT is a single-elimination, 5-on-5 tournament, with a winner-take-all prize of $1 million. Fans also are rewarded, as all the registered supporters for the championship-winning team will split $50,000.
For more information about TBT visit: thetournament.com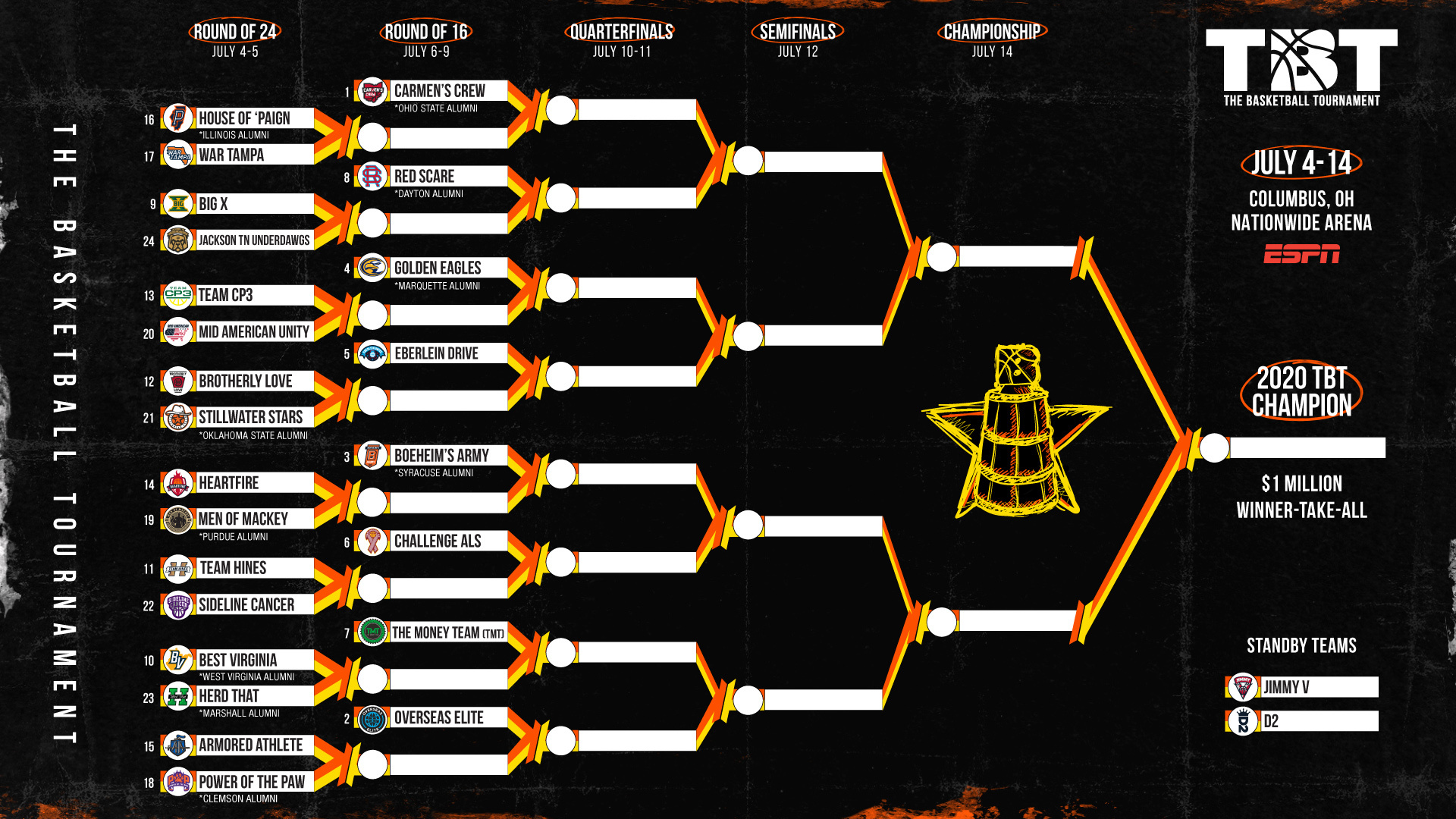 SEEDS
* Top eight seeds receive a first-round bye