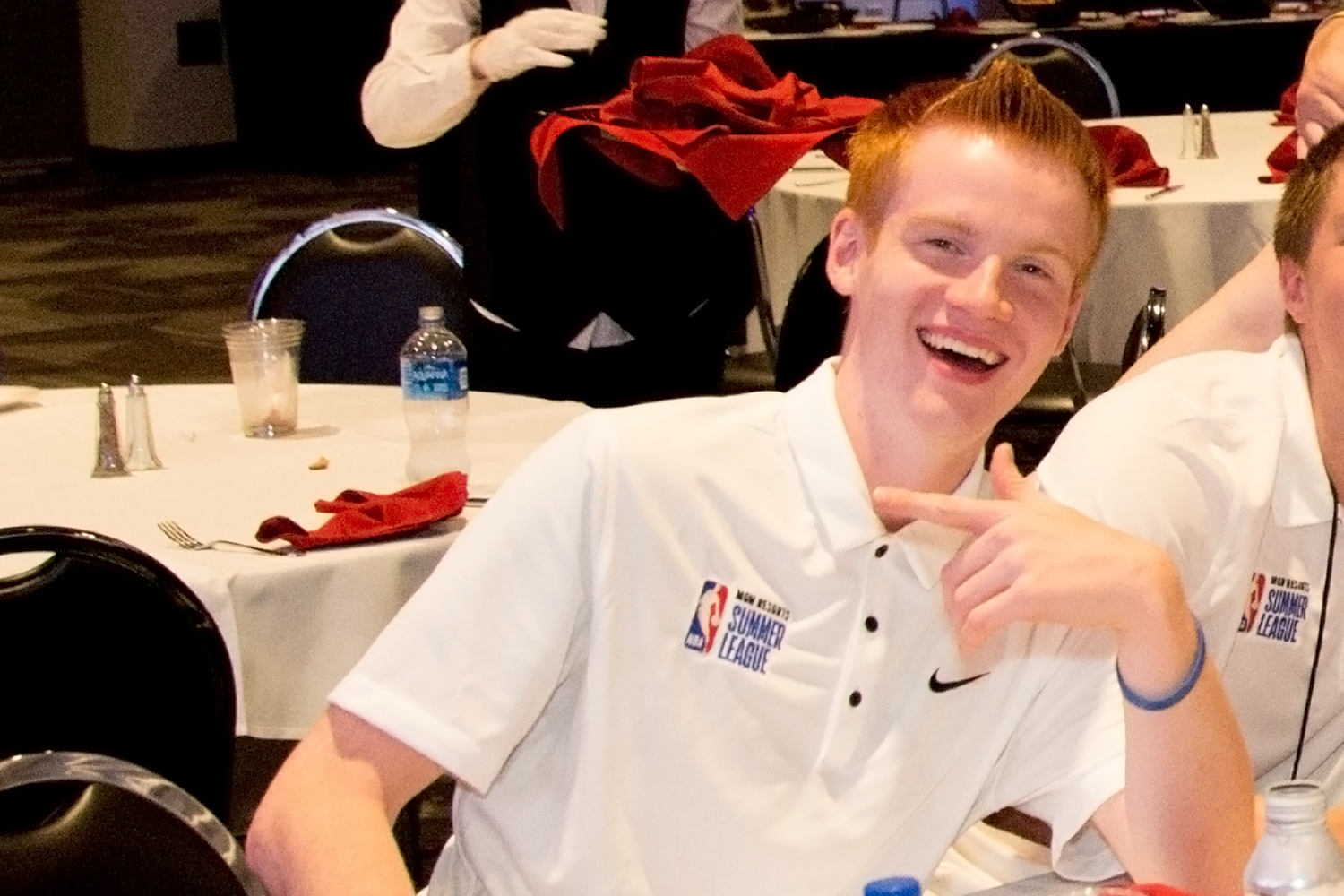 As the NBA Summer League Continues to grow, so does our Summer League family. Over the years VSL has done a great job of cultivating a special group of people.
For this weeks alumni spotlight we sat down with NBA Summer League Alum Tyler Makins. Tyler just finished his third summer interning with VSL and recently landed an internship with Turner Broadcasting Networks.
Q: You've been a part of the NBA Summer League for 3 years. Tell us about your experience as part of the staff.
My experience as part of the VSL staff has been invaluable. When I first started, I thought it was just a cliché that everyone said the Summer League staff becomes like your family, but it's crazy how quickly you find that it's true. Now I look forward to coming out to Vegas every single summer because I get to go see some of my best friends and immerse myself in basketball for two weeks. What more could you ask for?
Q: What have you learned over the years while working at Summer League?
The biggest thing I learned while working at the Summer League was that you need to be adaptable to be successful in the sports world. Things can change and plans can flip in a second, but how you respond that unexpected change can really define who you are as a member of the workforce. Being able to roll with the punches and find a way to quickly solve problems can take you a long way.
Q: You now have an internship with Turner Broadcasting Networks. What is your title and what are your day-to-day responsibilities?
I started at Turner at the end of July, joining the NCAA Digital team as the lead Operations Intern. Operations in a nutshell is essentially connecting different departments, ensuring that each squad is on the same page, operating correctly, and working according to schedule. My main projects are the March Madness Live app, the Final Four app, and NCAA.com. So my day-to-day involves attending a lot of meetings, deciding on the functionality and features of the apps, working with developers to make sure our ideas/goals are feasible, and managing the flow of work orders that developers are completing. Turner Sports operates NCAA.com, so I also assist in the online support for championship events, monitoring the website for any errors that may occur in real time.

Q: What is your favorite / most rewarding part of your job?
The best part of my job is the same thing that I enjoy most about Summer League: the amazing atmosphere. I'm a huge NBA nut, so working for the same company that produces the majority of NBA content out there is like a dream come true. The history and clout that organizations like the Summer League and like Turner hold is just something that you can feel as soon as you arrive. It's this kind of atmosphere that makes you want to work harder each day just so you can live up to the expectations that come along with being a part of something so exclusive and meaningful.
Q: Where do you see yourself in 5 years?
In five years, I hope to be working in basketball in some capacity. Basketball, and the NBA in particular, has been my whole life for a good couple years now and everything that I've done has been working towards the goal of a job in the NBA. Whether it's journalism, broadcasting, coaching, scouting, front office work, whatever the case is, I'd be forever grateful for whatever opportunity came my way. I mentioned that working for something that you find meaningful influences you to work as hard as you can, well the NBA would be the pinnacle of that idea for me.
Q: Your job is one that many young people dream of having- what advice would you give a young person trying to break into the business?
This is a tough one for me because I'm still one of those young people trying to make it. To that point, the best advice I can give is don't get complacent. "Complacency kills" as they say, and it's incredibly true in my opinion. I've always worked under the impression that those who never stop trying to learn and to grow will have the best opportunity to be successful. We never stop developing as individuals, so why would we stop developing as employees? I like to say that you should always be trying to "add to your toolbox."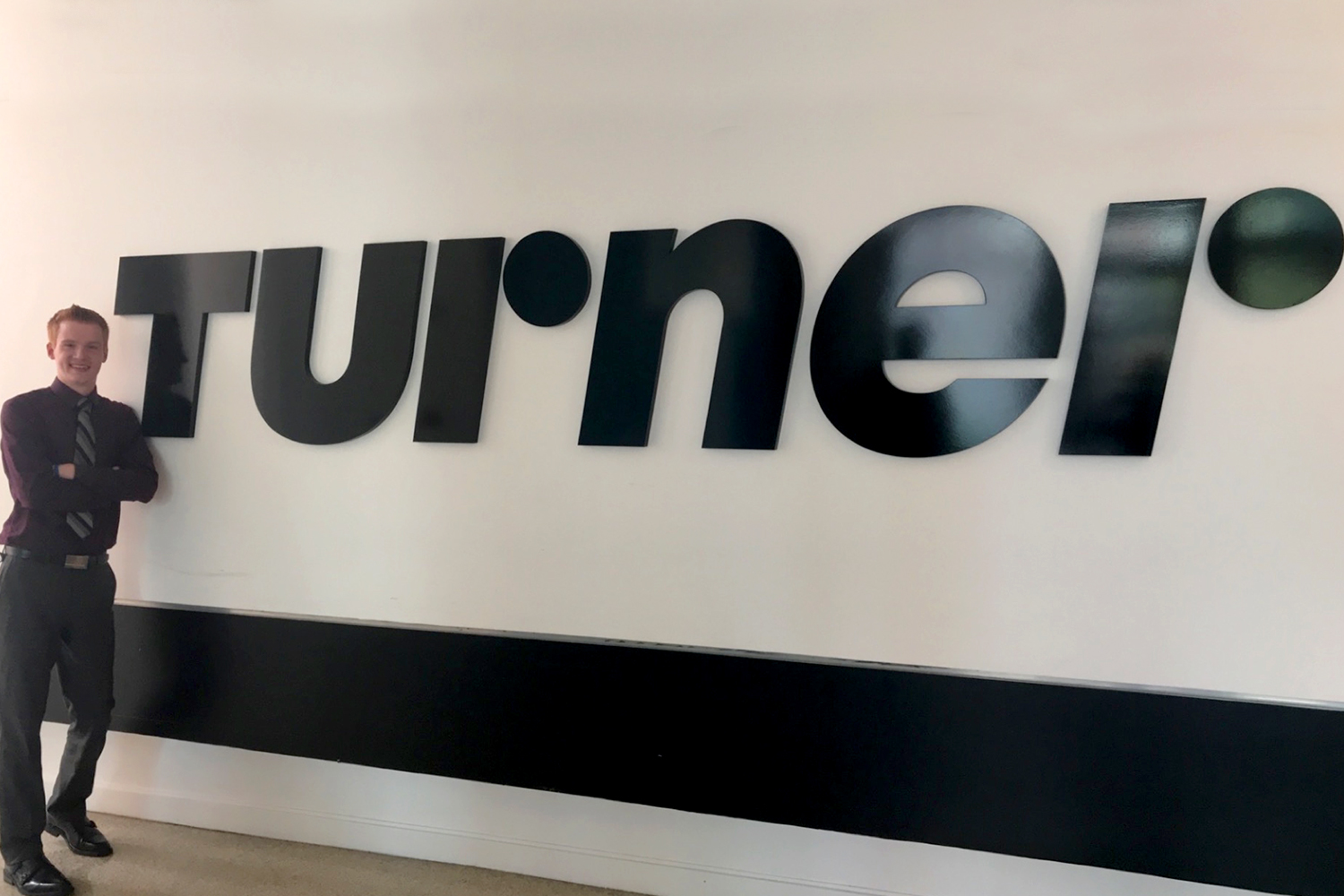 Rapid Fire Questions:
Role models / People you admire?
Personally, it's my Dad. He'd do anything for anyone and is the hardest working man I know. You literally couldn't find a better guy if you tried. Professionally, I've always looked up to Bill Simmons. Just like me, he's an NBA historian with a love for movies, TV, and pro wrestling. His career arc has always inspired me: a young guy who never played basketball in college or anything who was able to break into the NBA through hard work and an obsession with the league. If I ever got to sit down with him, I think we'd get along pretty well.
Any daily habits, rituals or routines?
The biggest thing that I do from day-to-day is listen to podcasts. You can listen to them while you do basically anything and they're a great way to stay up to date or get more information on a particular subject. I'll listen to anywhere from 6-8 hours of NBA podcasts every day, I can't get enough. Some of my favorites are Mickstape from Barstool Sports, the Bill Simmons Podcast, and On the NBA with my guy Dave DuFour.
Favorite books?
The Book of Basketball by Bill Simmons, Dream Team by Jack McCallum, & all the Harry Potter books.
Any hobbies?
Shooting hoops, writing NBA stories, hanging out with my dog, and lots of NBA 2K.
Favorite Quote?
"May the best of your today's be the worst of your tomorrow's" – Jay Z