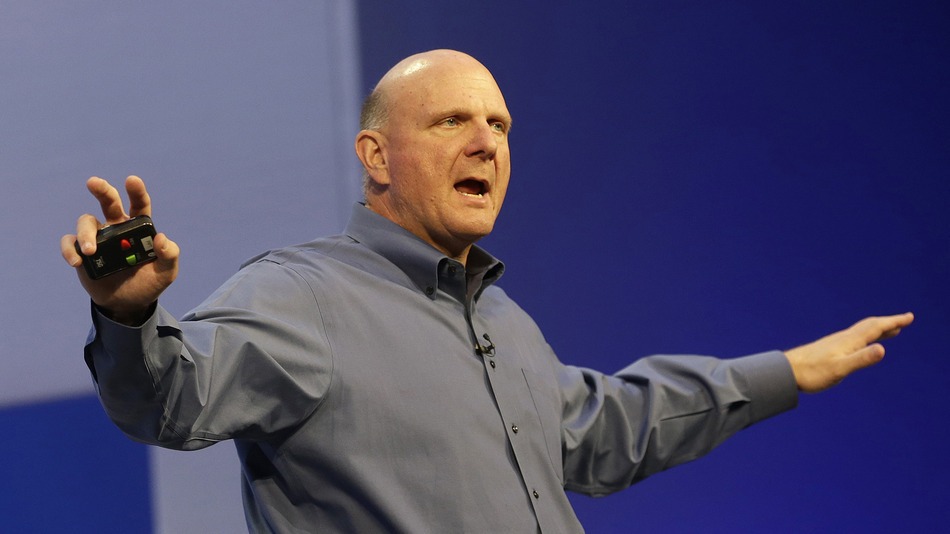 Former Microsoft CEO Steve Ballmer has won an out-of-control bidding war for the Los Angeles Clippers with a $2 billion offer — nearly four times the previous high price for an NBAteam — according to a Thursday Los Angeles Times report.
But don't celebrate the ouster of current owner Donald Sterling just yet — he still has to approve the sale and just what he's thinking remains anything but clear.
"The deal also needs the eventual approval of 29 other NBA owners, but is expected to clear that hurdle as long as Ballmer reaffirms his pledge to keep the team in Los Angeles and not move it to home in Seattle," the Times reports.
Speculation immediately ran rampant that Ballmer would seek to move the team north. Seattle has pined for an NBA team ever since the Supersonics were bought by Oklahoma City billionaire Clay Bennett then moved to his hometown in 2008. The Milwaukee Bucks were sold earlier this year for an NBA-record $550 million.
After an audio recording in which Sterling makes a string of racist comments was leaked to the press in late April, NBA Commissioner Adam Silver banned him from the league and said he would force the disgraced owner to sell his team. League owners are expected to vote next week to force Sterling to sell the Clippers.
But, it's more complicated than that. Legal experts have said Sterling could mount a tough — and expensive — legal defense if he does in fact decide to fight until the bitter end to keep the Clippers.
As the Times notes, Sterling has "waxed and waned" on the subject of whether or not he'll go peacefully or make this a drawn-out slugfest. To top the uncertainty off, TMZ — which first broke the Sterling audio recording story — immediately posted a report refuting the Timesarticle.
Whenever Sterling is ousted, however, Ballmer appears to be next in line — for the low, low price of $2 billion. Maybe.
Via: mashable.com