We congratulate our partner St. Judes Children's Research Hospital for winning The Earnies Grand Prix Award. Through their campaign entitled Hoops for St. Jude, St. Jude Children's Research Hospital designed a program to drive sports fans within their social networks to their campaign web site to learn more about their mission to help children fight cancer. We are proud to be involved with St. Jude and support their cause!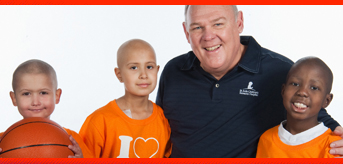 "The winning campaigns each displayed creative use of social media to engage and audience and drive business growth – and their results reiterate the impact social media has on today's earned media landscape," said Rachel Meranus, vice president of marketing and communications, PR Newswire. "We were excited to see the impressive response from the broader social community and the winners can accept the award knowing they were selected by their peers."
Community voting was open for a span of two weeks and brought nearly 3,000 of votes. Voters were encouraged to consider strategy, creativity, results and overall 'awesomeness' of the campaign.
The Earnies Grand Prix: St. Jude Children's Research Hospital
To view St. Jude Children's Research Hospital's winning entry click here