HallPass Media client Scott Brooks will be the head coach of the Western Conference All-Star Team this year in Orlando, FL. HallPass represents Brooks for all off court marketing opportunities.
If you are interested in working with Coach Brooks? Contact: Albert Hall or call 949-757-4242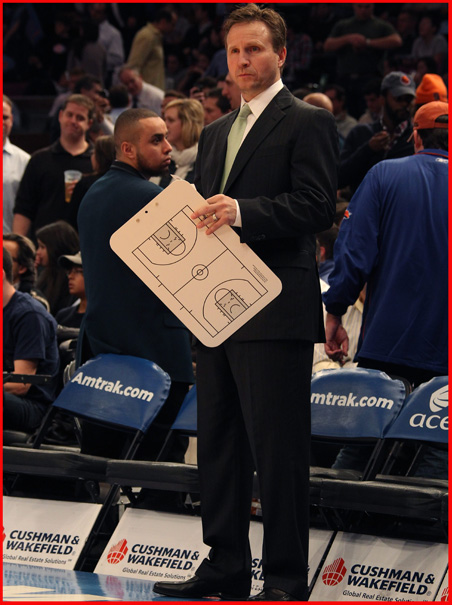 OKLAHOMA CITY, February 11, 2012 – Oklahoma City head coach Scott Brooks and his coaching staff will guide the Western Conference All-Stars on February 26th at Amway Center in Orlando, it was announced by the NBA.
With Oklahoma City's 101-87 win over the Utah Jazz Friday, the Thunder (21-6, .778) have clinched the best record in the conference through games played February 15.
This season, Brooks and the Oklahoma City staff have guided the Thunder to multiple winning streaks including an NBA season-high tying seven games, five games and four games. He earned Western Conference Coach of the Month honors for games played in December/January. The Thunder has won a conference best 12 games on the road this season.
In his 4th season as head coach, Brooks has a career mark of 148-112 (.569). In his first full season as head coach, Brooks was named 2009-10 NBA Coach of the year after guiding the Thunder to a 50-32 (.610) and the franchise's first playoff appearance in Oklahoma City.
Full article:Â Scott Brooks Earns Spot as Western Conference Head Coach for the 2012 NBA All-Star Game