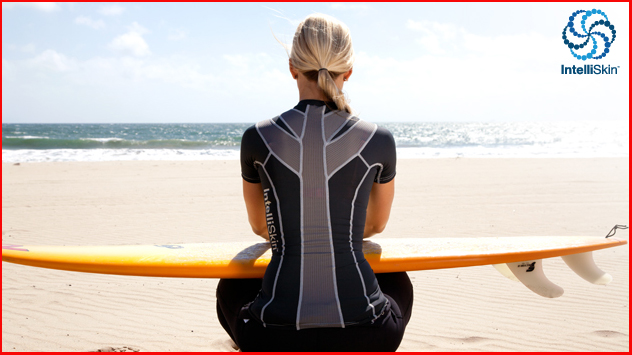 Training For the Big Time
For many outsiders, the idea of professional surfers "training" to compete is a laughable concept. Why would these guys need to stay in shape if they're just riding a board and hanging out on the beach? Because it's one of the most physical activities you can participate in, that's why.
When you're up against the best in the world at any sport, the slightest competitive advantage can be the difference between a world title and missing the cut. With the 2012 ASP World Tour kicking off in ten days times, contenders have already begun their 'training camps' to get ready for 10 months of competition, travel and unpredictable ocean conditions. What do the best surfers do to prepare themselves? Well, out of the 32 men from around the planet who surf on the tour, there are very few who train using the same methods.
I've been honored to work with some of the best athletes in the world from about every major professional sport and can tell you, surfers are a very special group of individuals who have achieved an unbelievable level of athleticism, innovation and focus — all of which took many years of dedication to mastering the subtle nuances of the ocean, surfing and fitness just to get the opportunity to compete on the Tour. The factors of dealing with changing tides, huge surf breaks and the judges' critical eye all require a tremendous amount of physical gifts that can't be learned overnight.
But the focus on fitness wasn't always this way. Since working my first ASP event as a young sports chiropractor in the mid 1980s, I've witnessed a change in how most top surfers prepare their minds and bodies to compete on the grueling 10-month tour. Back in the '80s, it was mostly just surfing a lot and open ocean swimming that kept the pro surfers contest ready. In the '90s, things started to change: surfers got more into overall fitness and began observing how athletes from other sports prepared and cross-trained with activities such as yoga, running, weight training and even motocross. Today is a different playing field, with increased health and fitness knowledge, huge sponsorship dollars, advancements in technology, improving the functional capabilities of surfboard design and materials, and so on. Being a top athlete today requires so much more "outside the box" thinking when it comes to keeping that competitive edge.
Most of the pros on tour train hard, of course, and many have full-time trainers to coach them and adjust their body's fitness, function and skill level to keep performing those razor sharp, high-speed turns. They're trained to change directions on a dime, ride in the barrel, then perhaps perform an acrobatic aerial maneuver all on the same wave — which can break anywhere from three to fifteen feet. Most, if not all, of the surfers on the ASP Tour today know that improving how their body functions will improve how they ride waves. They are more conscious about how to enhance their body's ability to use energy efficiently, move well and recover quickly. That said, many of them train for overall mobility, stability and strength (in that order) through refining the quality of their movement, posture fitness and core stability. This type of training emphasizes efficient movement, not bulky muscle, and is fast becoming the most effective method for athletes in all sports, regardless of age and skill level. It also provides a great fitness foundation that eventually improves performance, while significantly reducing the chances for injury.
Examples of functional training systems used by some of the surfers on tour are Foundation Training (created by Peter Park and Eric Goodman) and The Chek Method (Paul Chek). Other training or cross-training methods employed by top surfers vary from jiu jitsu and qi gong to Indo Board, stability ball, yoga and pilates. Cardiovascular fitness and core training wearing IntelliSkin posture apparel are all part of the successful surfer's total package. Some surfers mix and match using different methods for specific reasons, such as recovering from an injury. However, nothing conditions surfers more than short, intensely active surf sessions (45-90 min).
Even though they are working hard within specialized training systems to improve overall whole body fitness, it is true for every surfer I know that there is no better way to maintain and enjoy their fitness than simply going for a surf.