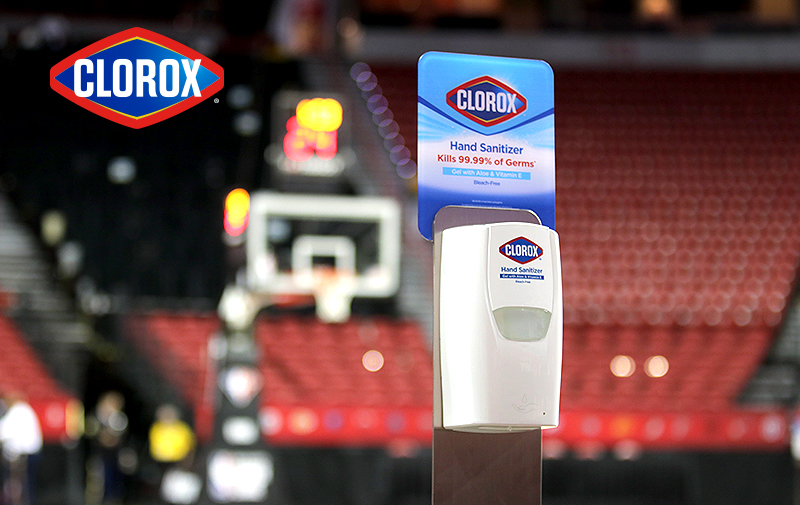 Clorox and HallPass – Set a New Standard for Event Operations!
HallPass, NBA Summer League and Thomas and Mack partnered up with Clorox to assist operations for the 2021 Summer League while setting a new standard for arena sanitization, and cleaning cues.
By integrating in a number of Clorox products (sprayers, wipes, hand sanitizers, cleaning cue protocols) along with key branding and product placement stories and education, HallPass and Clorox created the new blueprint for arena operations. In addition to the products, HallPass created a series of content segments for distribution on various channels and empowered the entire staff with Clorox authentic product integration opportunities. A choreographed impromptu staff performance of Were All in This Together was one of the highlights. 
Expect more opportunities with HallPass and Clorox in 2022!
Watch some of the highlights below: