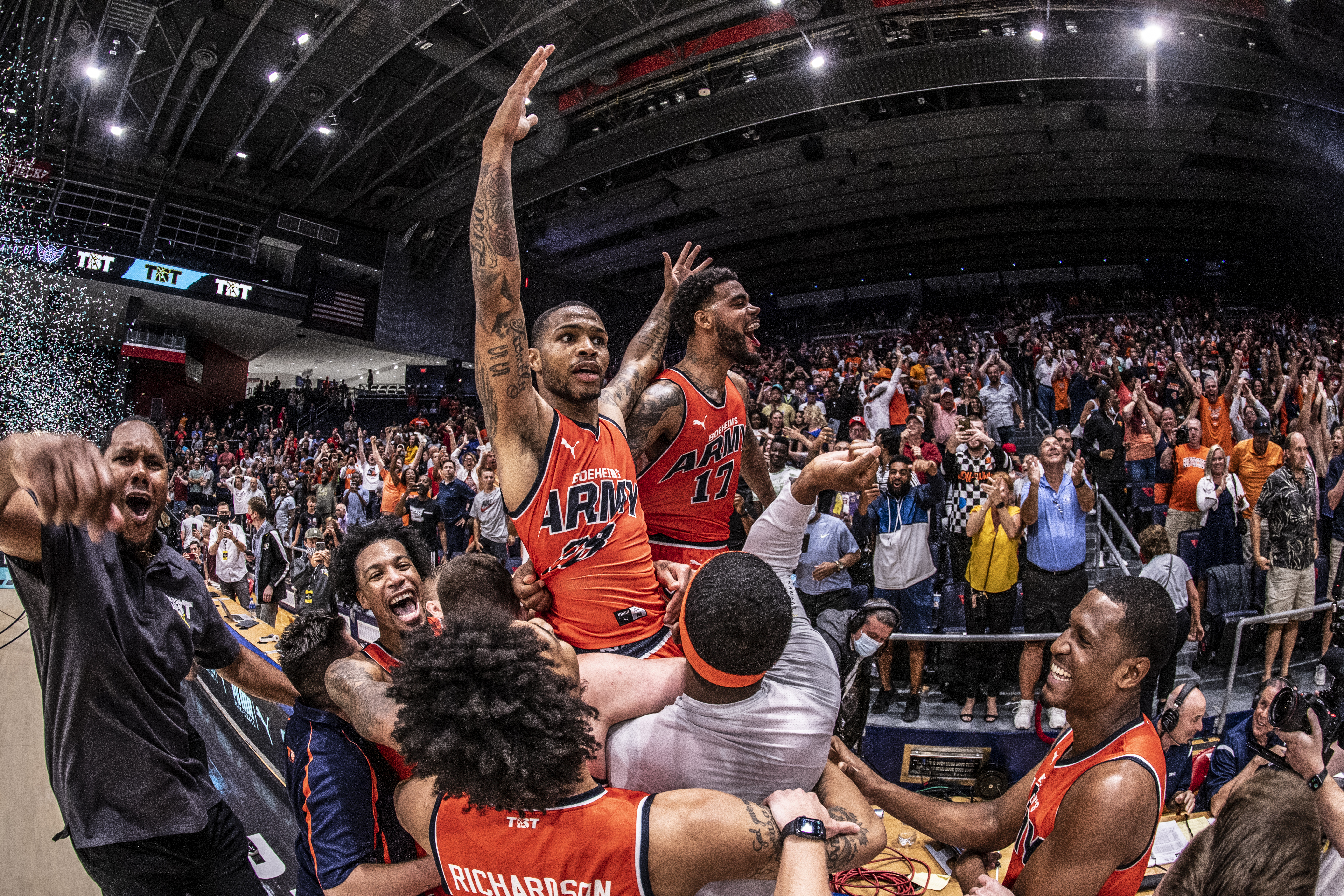 HALLPASS MEDIA ASSISTS THE BASKETBALL TOURNAMENT SET NEW RECORDS ACROSS CATEGORIES
For the past two years, HallPass Media has been the official marketing and content services agency for The Basketball Tournament, the $1 Million winner-take-all tournament that is broadcast live on ESPN.
We are proud to announce that in 2021, with the ability to bring fans back into the stands, HallPass helped TBT set new records in ticket sales, attendance and overall social media impressions.
As TBTs marketing and content agency HallPass' focus has been on promoting, marketing, and developing The Basketball Tournament's brand identity, digital content and storytelling capacity as one of the premier basketball tournaments in the country.
In addition to positioning the tournament as a must-watch yearly event, HallPass has been focused on helping TBT develop and execute a fully integrated marketing strategy with the goal of developing brand awareness and increasing overall revenues.
As an industry leading marketing agency, HallPass is known for producing impactful, multichannel marketing campaigns centered around strategic collaboration, savvy digital media campaigns and storytelling that engages the hearts and minds of fans and audiences.