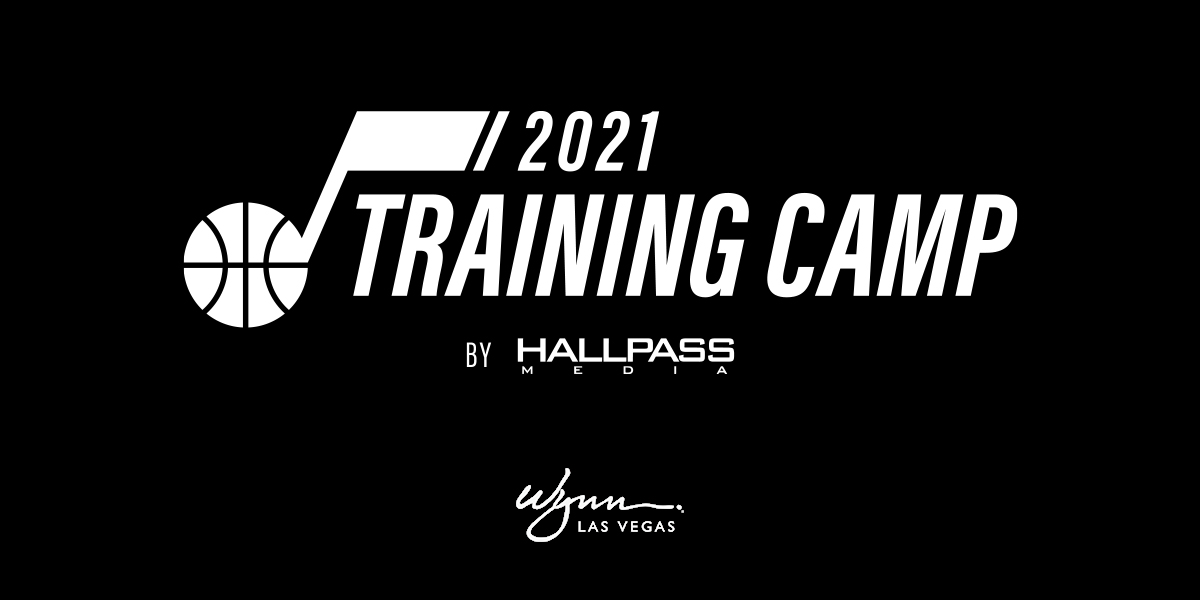 HALLPASS MEDIA TO ASSIST UTAH JAZZ WITH OFF SITE TRAINING CAMP IN LAS VEGAS
SALT LAKE CITY (September 20, 2021) – The Utah Jazz announced today the team will hold its training camp in preparation for the 2021-22 season at Wynn Las Vegas in conjunction with HallPass Media from September 28-30. The week will begin on Monday, September 27 with the team's annual media day in Salt Lake City. 
This season  marks the first time the Jazz  have hosted its training camp outside of Utah since 2008 when the team conducted camp at Boise State University in Boise, Ida.
Media availability sessions will only be held for the first practice each day; there will be no media availability for the second practice of the day.  The window for media availability each day will follow the morning practice, with Jazz Head Coach Quin Snyder speaking first followed by Jazz players. All practices and media availability sessions are closed to the public.
Utah will then start the four-game preseason schedule beginning with a road matchup vs. the San Antonio Spurs on Oct. 4. The regular season tips off on Oct. 20 against the Oklahoma City Thunder at Vivint Arena.
A complete training camp roster, media day and full training camp schedule will be released at a later date.
–utahjazz.com–
About the Utah Jazz
Founded as the 18th member of the National Basketball Association (NBA) in 1974, and located in Salt Lake City since 1979, the Utah Jazz are committed to excellence as a team and in the community. On the court, the Jazz are the second-winningest team in the NBA over the last 30 years, having won nine division titles and two Western Conference championships along with 17 seasons of 50-plus wins, and are supported by one of the most passionate fan bases in all of sports. The Utah Jazz also operate the Junior Jazz program, the largest and longest-running youth basketball league in the NBA, featuring more than 60,000 players and an additional 13,000 volunteers who take part annually across six states. For more information on the Utah Jazz, visit www.utahjazz.com.
ABOUT HALLPASS MEDIA
HallPass Media is a leader in the sports & entertainment industry with a focus on brand consulting, event management, content development, and digital marketing.
HallPass Media has strong relationships across the sports landscape and a proven track record of developing brands, events and properties, and strategic marketing campaigns.   HallPass properties include: MGM Resorts NBA Summer League, NBA Coaches Association, The Basketball Tournament (TBT), Sports Business Classroom, Friends of Nigerian Basketball, adidas nations and more.
For more information on HallPass Media visit: www.hallpassnetwork.com