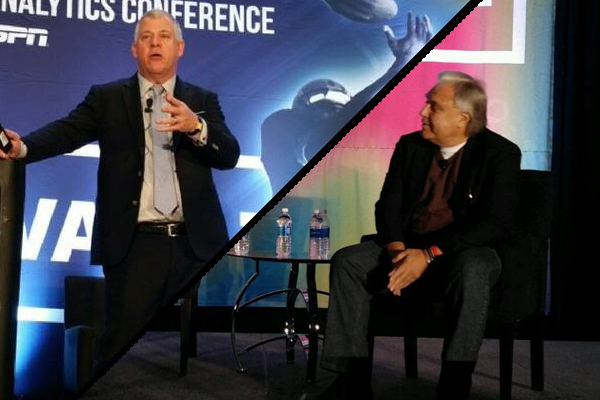 Every year some of the brightest minds in sports gather at the MIT Sloan Sports Analytics Conference in Boston to foster the acceptance of analytics, create innovation, and bring like-minded people together to learn.
Sports Business Classroom Founder Warren LeGarie and Sports Business Classroom General Manager Larry Coon both spoke on panels at this year's conference.
Following are the topics they spoke about:
Warren LeGarie | Panelist | Mission Impossible: The Art of Negotiation
Like bad beats in poker, bad contracts are more vividly remembered by sports fans than the good ones that propel teams to playoff contention and championships. Unfortunately, everyday fans have little insight into the negotiation process between agents and the general managers, who represent their favorite team. From the agent's perspective, maximizing the player's on court earning potential is just one piece of the puzzle as market and team fit seem to matter more than ever before to today's athletes. Likewise, general managers are always looking to get players at the right price, ensuring that they don't limit their financial flexibility going forward by overpaying today. This panel dove into the details of how deals get done.
Larry Coon | Speaker | The 2017 NBA Collective Bargaining Agreement
With its new national television contract, the NBA has never been in better financial shape. On the heels of this new TV deal, the NBA and its players union negotiated a new Collective Bargaining Agreement (CBA), ensuring labor peace until at least 2023. Salary cap expert Larry Coon explored the most significant changes in the NBA's new CBA and their expected impact on the league.
For more on the MIT Sloan Analytics Conference please visit: www.sloansportsconference.com