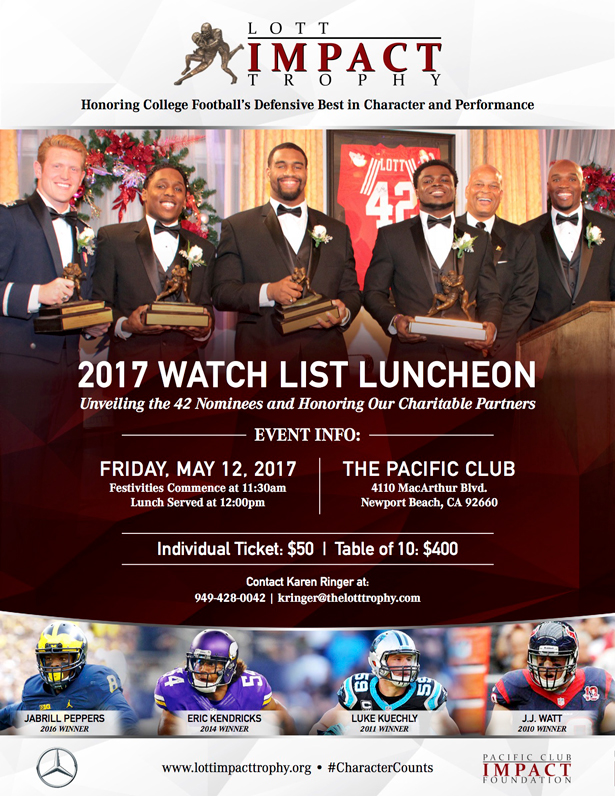 The 2017 Lott IMPACT Trophy Watch List Luncheon will take place on Friday, May 12th, at the Pacific Club in Newport Beach.  The watch list recognizes 42 of the finest student-athletes in the country who excel for their respective college football teams on the defensive end of the field. They are warriors on the field of play and leaders in the classroom and community.
They uphold the tradition of Integrity, Maturity, Performance, Academics, Community and Tenacity, everything that the Lott IMPACT Trophy represents. They captain their teams, are on academic honor rolls, start their own charity foundations, and represented their family, school and community with grace and humility.
Past winner of the Lott IMPACT Trophy include Anthony Barr (Minnesota Vikings), Luke Kuechly (Carolina Panthers), J.J. Watt (Houston Texans), James Laurinaitis (St. Louis Rams) and many more who have gone on to distinguish themselves in professional football and the communities they work in.
To purchase individual tickets, please click here: