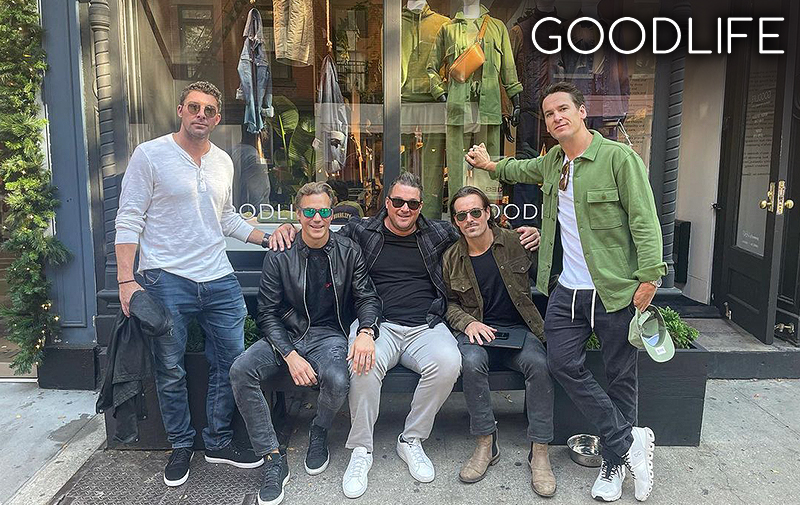 Missin Curfew Records Podcast Episode at GoodLife Clothing Flagship Store in New York
Shane O'Brien, Scottie Upshall went Big Apple and teamed up with Goodlife Clothing at their flagship store in New York City to record episode #67 of Missin Curfew. Goodlife Clothing is a proud sponsor of the show and they welcomed our crew with open arms for an impromptu show setup in old Soho.
The boys had the opportunity to snap it around with friends of the pod Joffrey Lupul, Kevin O'Malley, Goodlife Clothing Co-Founder Andrew Codispoti and NYC Finest setup man Andy McLaughlin. The podcast episode touched on current hockey talk and a breakdown of how Goodlife Clothing got started along with an inside look into Lupes and MacL's Due West Hotspot in West Village and the Halt ALS event hosted by Mals. Watch the full episode below!
A huge thank you to the team at Goodlife for supporting the pod, outfitting us with the best tarps around and having a couple drinks together.
Follow @missincurfew: YouTube  |  Instagram  |  Twitter  |  Facebook
Learn more about Goodlife Clothing: www.goodlifeclothing.com