2020 Sports Business Classroom Virtual Conference Speakers and Schedule Announced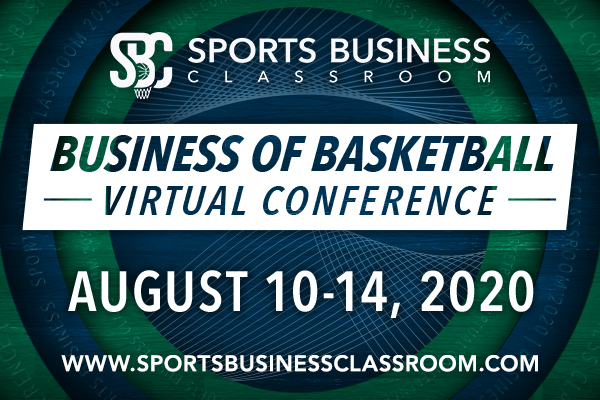 The Business of Basketball Virtual Experience is a 5-day virtual conference taking place August 10-14, 2020 that will immerse attendees into the Business of Basketball. Sports Business Classroom is dedicated to creating immersive educational and training experiences designed by leading industry professionals to develop the sports business stars of tomorrow. Led by salary cap expert Larry Coon, Sports Business Classroom's innovative educational programs give both aspiring and seasoned basketball professionals from around the world the opportunity to learn from top sports professionals.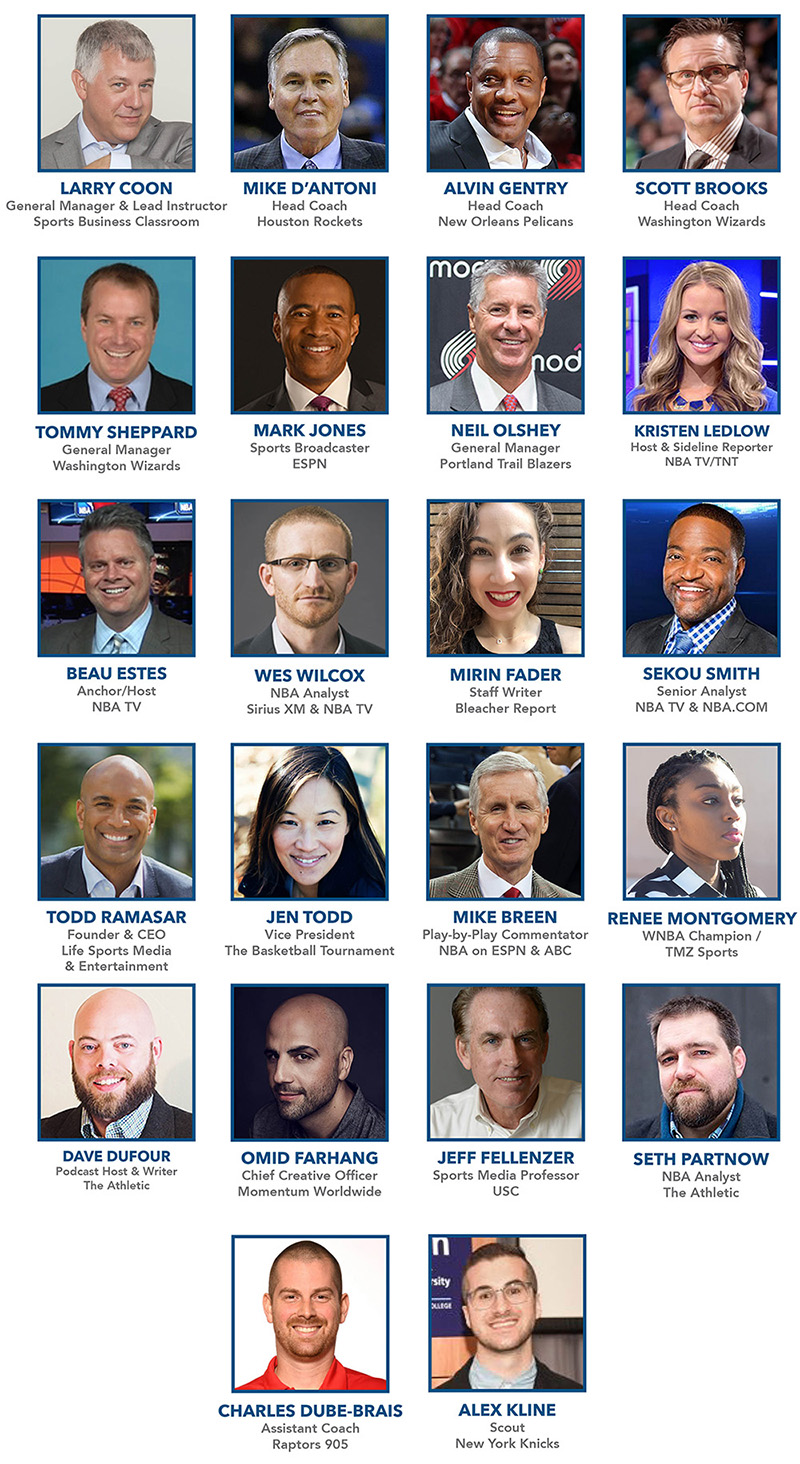 Students who enroll in the program will receive:
Access to live lectures (also available to you on demand post conference)

Access to live Q&As with industry luminaries (also available to you on demand post conference)

One-on-one networking sessions with league personnel

Office hours with instructors

Immersive scouting sessions 

Immersive video sessions 

Broadcasting /writing opportunities

Take home exercises and projects to bolster your resume

Networking opportunities

Playoff watch-parties

BONUS: Placement on the exclusive Vegas Summer League Talent profile website – accessed exclusively by sports business executives looking for job candidates
BONUS: Inclusion in exclusive e-mails promoting jobs within the industry
BONUS: Discount on Sports Business Classroom 2021 Business of Basketball Immersive Experience in Las Vegas (subject to being admitted to the program)
BONUS: 20% discount on Larry Coon's upcoming CBA Video Course (a $200 value)!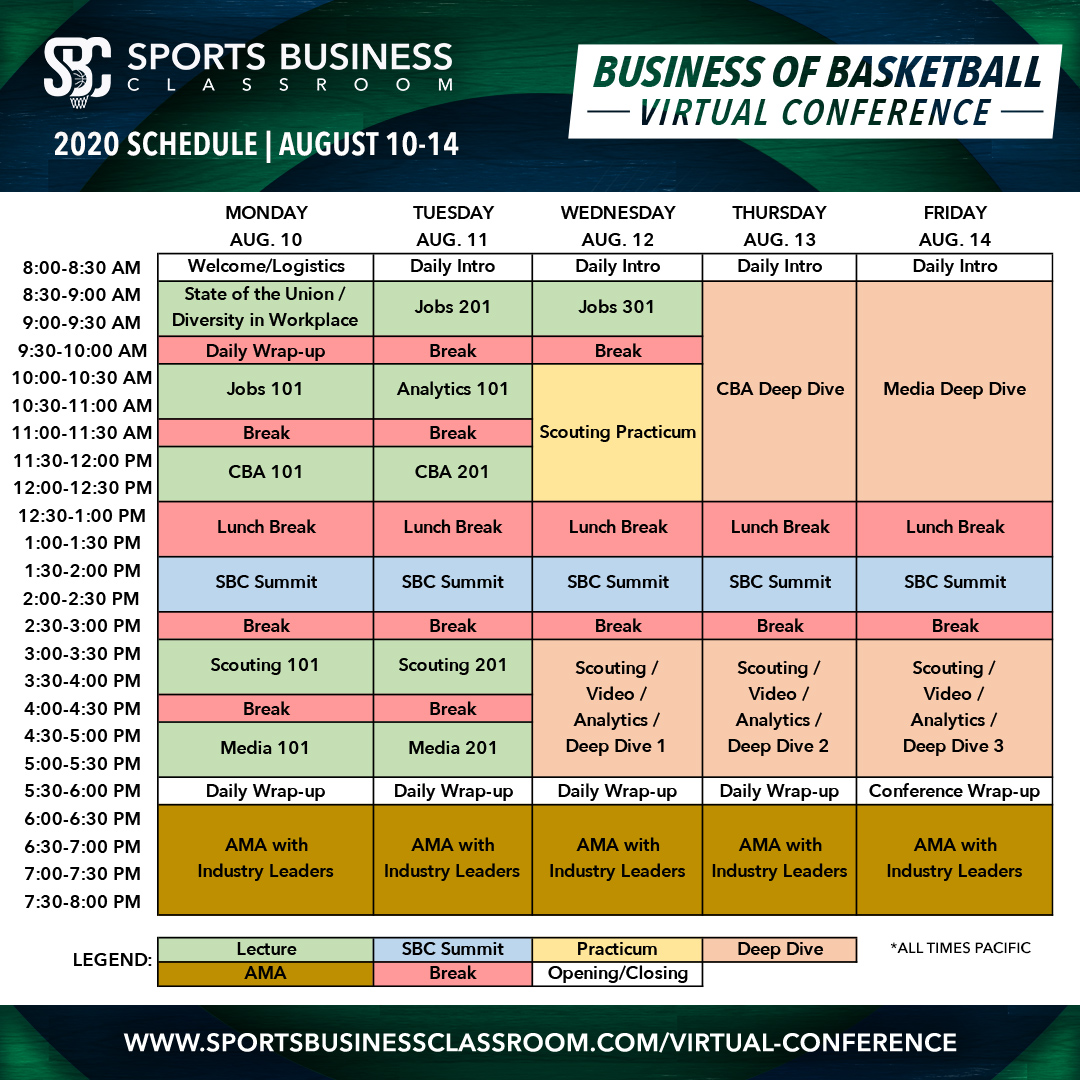 Topics that will be covered:
The NBA's Salary Cap and Collective Bargaining Agreement

Basketball Scouting, Video and Analytics

How to separate yourself from the crowd and get the jobs and internships you want

Keys to success in the sports industry

Basketball focused media & branding 

How to build your resume + portfolio
For more information on the Virtual Conference click here: https://www.sportsbusinessclassroom.com/virtual-conference/