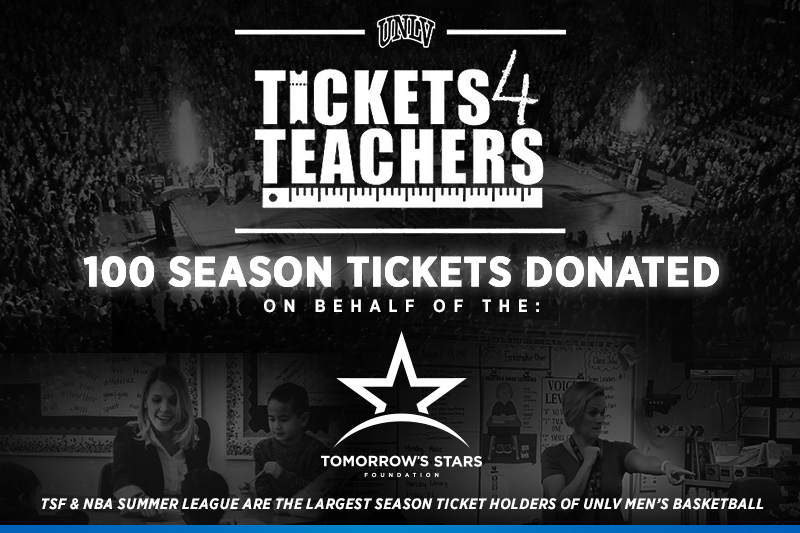 UNLV Athletics has announced the return of its "Tickets for Teachers" program for the upcoming 2019-20 Runnin' Rebel basketball season as a way to say "thank you" to local teachers.
Working with the Clark County School District School-Community Partnership Office, the Tickets for Teachers program aims to provide two UNLV men's basketball season tickets to every elementary and middle school in the district, which principals can distribute to deserving teachers.
CCSD is the fifth largest school district in the country and has a total of 285 elementary and middle schools.
The NBA and Tomorrow's Stars Foundation have already committed to providing 100 tickets.
"The NBA Summer League and Tomorrow's Stars Foundation are proud to support Tickets for Teachers and UNLV men's basketball," said Albert Hall, Las Vegas NBA Summer League Co-founder.  "We've all been positively influenced by teachers in our lives and appreciate the influential impact they have on our communities. This program is another example of Tomorrow's Stars improving the Las Vegas area."
Click here for the full press release.