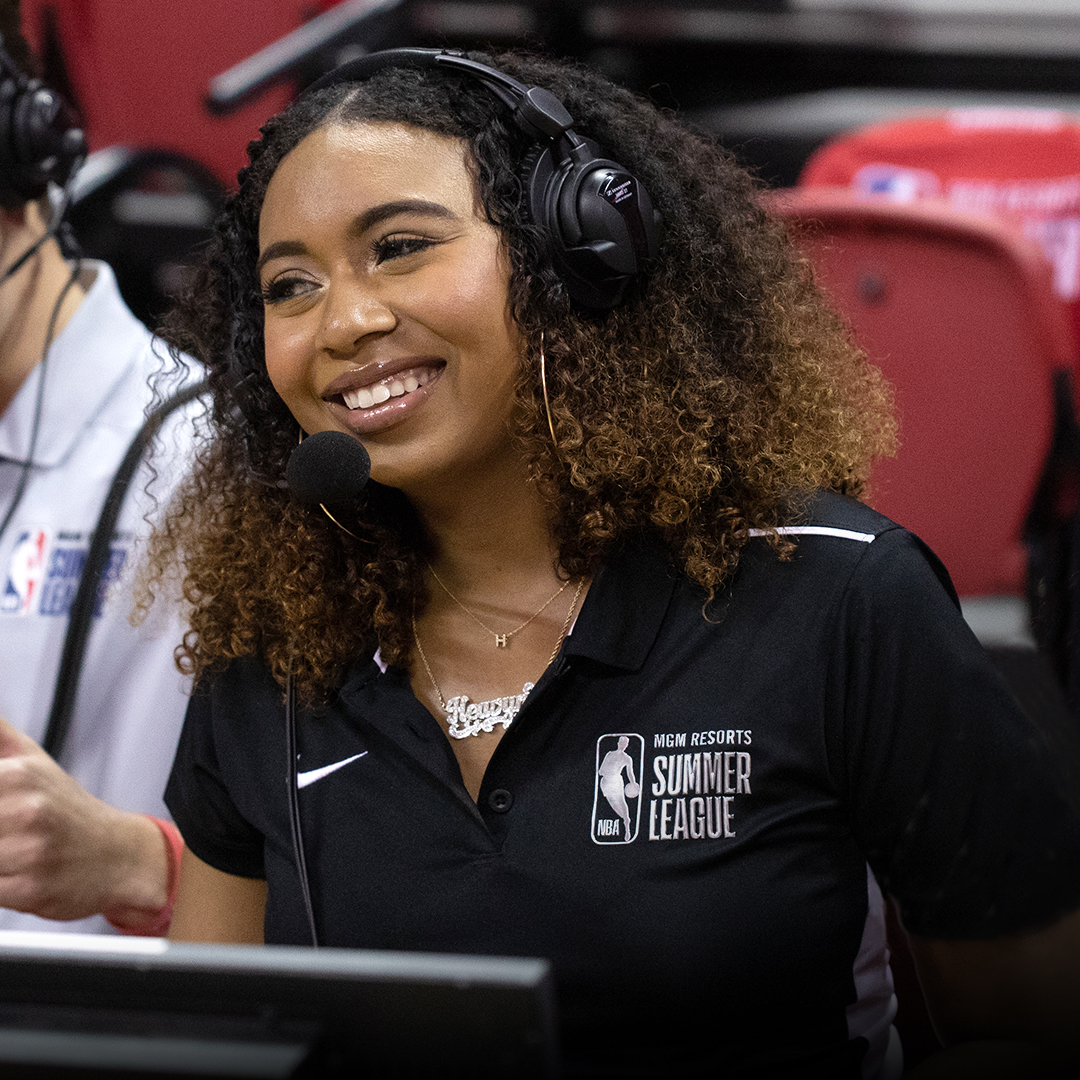 Q: What has been your journey in sports?
A: I was born into the sports world. My father played basketball professionally for 17 years and has been a sports analyst since his retirement. With that being said, I ran away from playing sports myself, but after graduating college I decided to take my turn with basketball by joining the Vegas Summer League intern staff. That was in 2017 and this past summer marked my 3rd season. Since commencing my journey with VSL I've managed to network with some amazing people within the sports industry.
Q: Where do you currently work? What is your favorite/most rewarding part of your job?
A: Currently I work with the Portland Trail Blazers. The most rewarding part of my job is sitting underneath veterans who have been working in the NBA world for decades and soaking in all of their knowledge. I'm beyond grateful for their kindness an efforts to make sure I have the resources to succeed in such an elite field of work.
Q: What is the best advice you would give someone who is looking to break into the sports industry?
A: Every person you meet has the potential to be the key to the next door that opens for you. With that being said, always be gracious and have a willing character. Nothing should ever seem too small or beneath you. When you come across people in the industry, speak up and let your goals be known. Even if you are unsure of the exact career you'd like to pursue, talk it out with someone. For me, an informational phone call turned into a job offer.
Q: Who is your role model/mentor and why?
A: When it comes to my role models I point to my parents. They've enlightened me on the journey of life and what it's all about. My mother and father have been true examples of the essence of humility, dedication, and strength. They inspire me daily with their selflessness and respect for others. Without a doubt, they practice what they preach.
Q: Where do you see yourself in 5 years?
A: Through my degree in communication studies I have been allotted the opportunity to learn the ins and outs of marketing and communications. Communication is something that is done every second of the day whether verbal or non-verbal. Through communication I am able to build and maintain relationships. My long-term goal is to grow professionally by learning from others. There's so much that I've seen but there's plenty more that I have yet to learn. All in all, I want to be viewed as a top performer and key contributor inside the organization that I work with. I would love to be a mentor to other employees and new recruits down the line, perhaps as a manager or a supervising role.