THE SPORTS BUSINESS CLASSROOM IS A MODERN TRAINING AND EDUCATIONAL EXPERIENCE UNLIKE ANY OTHER
Taking place at the Thomas & Mack Center and Cox Pavilion during the Vegas Summer League, the Sports Business Classroom consists of two immersive educational programs that will give both aspiring and seasoned basketball professionals from around the world the opportunity to learn from top sports executives in a one-of-a-kind training environment.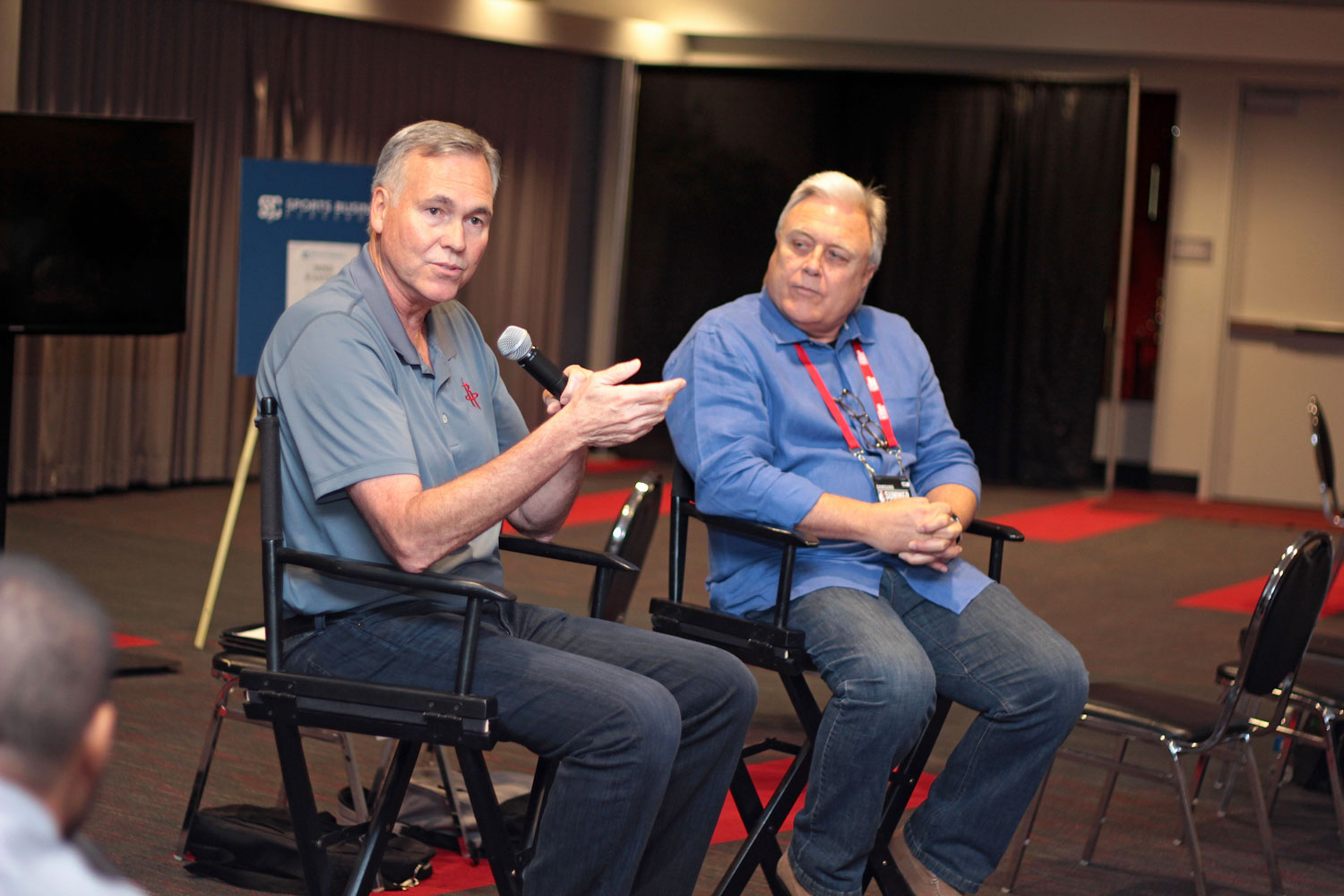 Students who are accepted into the General Session "Business of Basketball" will get an inside look into the world of sports and the intricacies of the business of basketball, all while in an ideal setting conducive to learning the subject matter. The Sports Business Classroom is organized like a college. All students get a little bit of everything in the "GE" sections, and also choose a "Major" for in-depth learning. The 2017 Sports Business Classroom majors are:
League Salary Cap
Scouting, Video and Analytics
 Social Media, Public Relations and Digital Branding
TV Online and In-Arena Broadcast
The second educational program known as the "Executive Session, League Salary Deep Dive" is led by cap expert Larry Coon, this intensive program is only available to league / team personnel, agents and accredited media.
For more information about the Sports Business Classroom Executive Session please contact us at info@sportsbusinessclassroom.com.