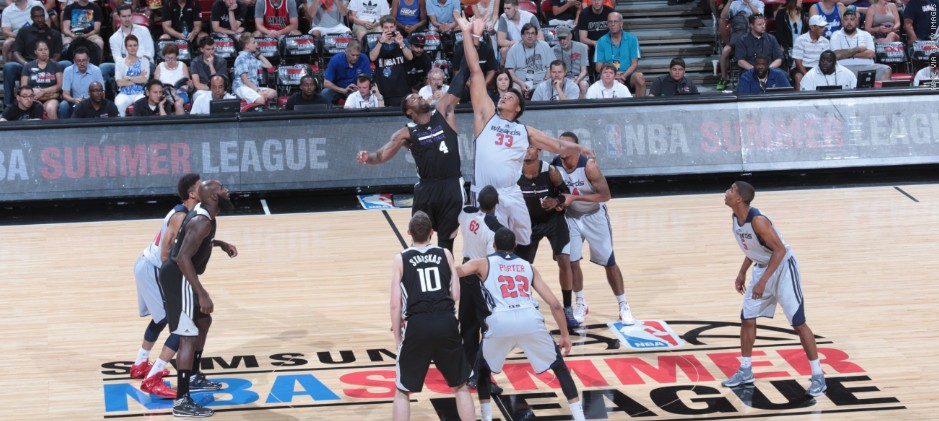 New York — The Minnesota Timberwolves and Los Angeles Lakers, who hold the top two picks in NBA Draft 2015 presented by State Farm, will square off on Friday, July 10 on the first day of Samsung NBA Summer League. In addition, a meeting between the two NBA Finalists, the Cleveland Cavaliers and Golden State Warriors, will complete the opening day of an 11-day, 67-game event at the Thomas & Mack Center and Cox Pavilion on the University of Nevada Las Vegas campus.
NBA TV will televise all 67 games at the annual showcase of future NBA stars, culminating with the Samsung NBA Summer League Championship Game at 6 p.m. PT on Monday, July 20 at the Thomas & Mack Center. Also, fans again will be able to watch games live on NBA.com and via the NBA Game Time App. The complete game schedule is attached. The broadcast schedule will be released at a later date.
Tickets for Samsung NBA Summer League are on sale now. Fans can purchase tickets by visiting NBATickets.com or by calling 702-739-FANS. Dedicated customer service for NBATickets.com is available at (866) 357-1136 and by email.
View the full press release and schedule:
Top two picks in 2015 NBA Draft to face off on first day of Samsung NBA Summer League