TOMORROW'S STARS TO SHINE BRIGHT AT SAMSUNG NBA SUMMER LEAGUE 2015
– 11th Year of NBA Summer League in Las Vegas Follows Record-Setting 2014 Edition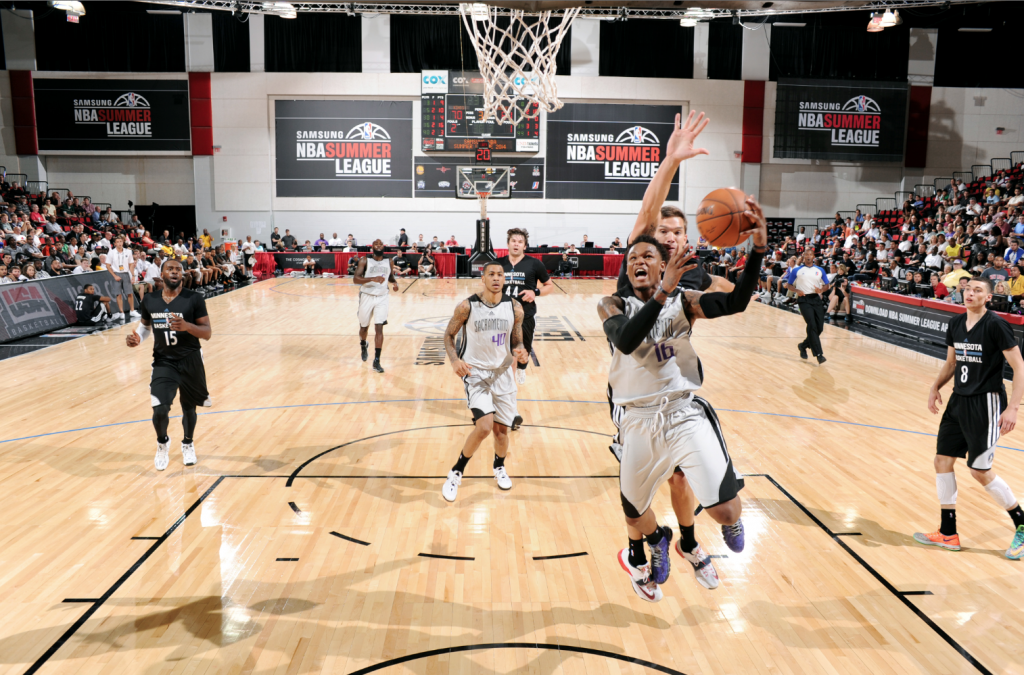 NEW YORK — The Golden State Warriors and Atlanta Hawks, who both earned the top playoff seeds in their respective conferences with the best regular seasons in franchise history, headline the list of 24 teams set to compete in the Samsung NBA Summer League 2015 from July 10-20 at the Thomas & Mack Center and Cox Pavilion on the University of Nevada Las Vegas campus.
Last year, the Sacramento Kings won the Samsung NBA Summer League Championship to complete an 11-day, 67-game event that set all-time records for attendance, NBA TV viewership, digital consumption on NBA.com and NBA Mobile, and overall merchandise sales. Last summer was the second time that Samsung NBA Summer League included a tournament-style schedule and culminated with a Championship Game, a format that will be used for the third consecutive year.
This year's event will feature 14 playoff teams from the 2014-15 NBA season — including all four Conference Finalists in Golden State, Atlanta, the Cleveland Cavaliers and the Houston Rockets — and top picks from the 2015 NBA Draft presented by State Farm, which will be held on Thursday, June 25. Nine teams entered in the 2015 NBA Draft Lottery, which is set for Tuesday, May 19, will appear at Samsung NBA Summer League.
Read the full press release here: https://on.nba.com/1L2dyk1