Every year at the NBA Summer League in Las Vegas one of HallPass' main focuses is on bringing the basketball world together in an effort to support cancer research and help St. Jude Research Hospital move their mission forward. This year was no different and the program was as successful as ever.
An extension of the yearly Hoops for St. Jude program is the St. Jude's Children's Hospital booth at the NBA Summer League in Las Vegas where Summer League fans can donate to the cause, purchase memorabilia signed by NBA players and draftees, find out how to get involved and learn more about St. Jude's mission.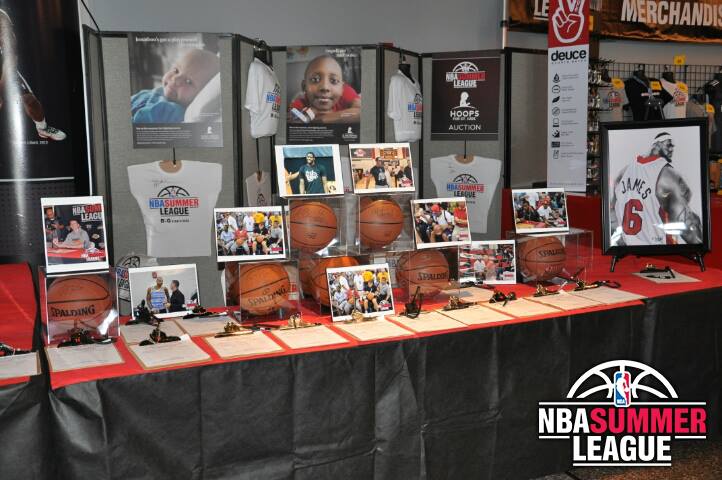 This year's St. Jude program was highlighted by the St. Jude Table Tennis Tournament held at the Rain Nightclub at the Palms Hotel. The event was mc'd by ESPN analyst Tom Penn and SportsCenter anchor Sage Steel and featured performances by The Las Vegas Ping Pong club. It was attended by NBA players and basketball executives from around the league including Houston Rockets GM Daryl Morey, Oklahoma City Thunder's 1st Round Draft pick Steven Adams, ESPN basketball analyst Chris Broussard and Charlotte Bobcats Assistant Coach Bob Weiss. In the end of this spirited competition Charlotte Bobcats GM Rich Cho was the victor.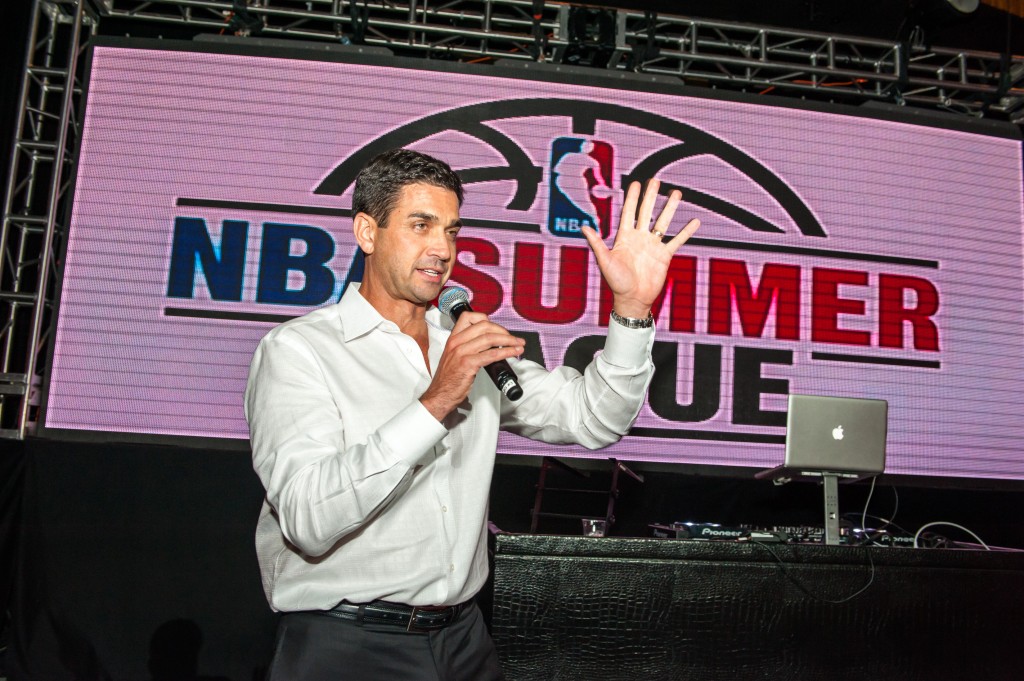 This is a great event supporting a great cause. HallPass Media, St. Jude's Children's Hospital and everyone at the NBA Summer League would like to thank everyone who has stepped up to support the incredible work of the Children's Hospital.
HallPass Media President, Albert Hall, serves on the Advisory Board for Hoops for St. Jude. Originally known as Rookie Relief, Hoops for St. Jude began with a concept developed by St. Jude member Tom Penn, and NBA Summer League Operators, Warren LeGarie and Albert Hall.
Since its inception, Hoops for St. Jude has raised over two million dollars towards cancer research and continues to grow with the help of NBA ambassadors Dwight Howard, Dwayne Wade, Pau Gasol, Shane Battier, Rudy Gay, Danny Granger, Kevin Love, Mike Miller, Head Coach George Karl and many others. The NBA now honors the program by dedicating Hoops for St. Jude Week during March each season to focus on awareness and fundraising.