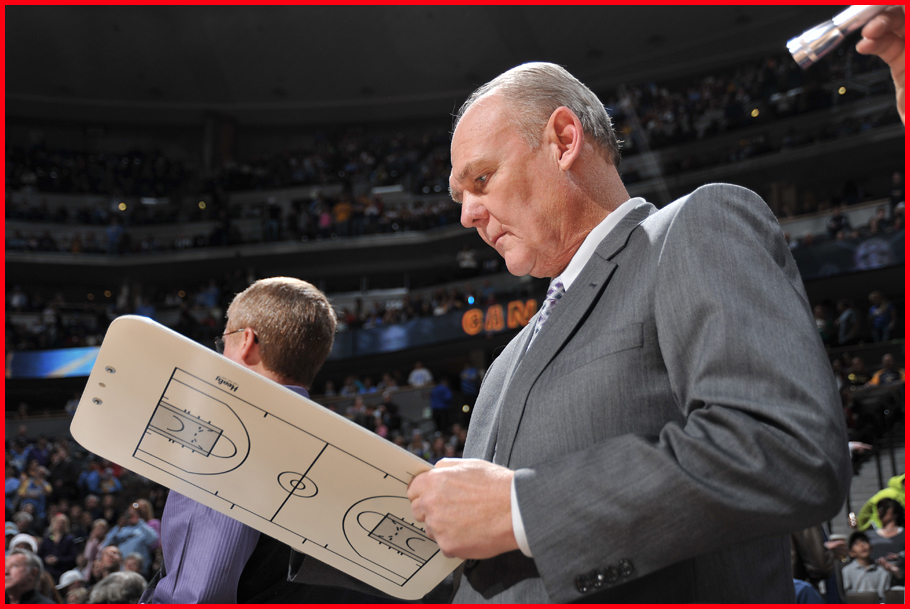 DENVER — George Karl wasn't being difficult. He just wanted his "glue guy."
And the Denver Nuggets coach certainly wasn't being demanding. He just coveted his underrated center.
That's why Karl pleaded and petitioned with the front office to bring back both guard Arron Afflalo and Brazilian big man Nene. Management listened and locked them up with five-year deals. The perfect holiday presents.
To Karl, Afflalo and Nene were the building blocks he needed to make a run at a ninth straight playoff appearance. Karl doesn't require a superstar, just stability. He doesn't need a headliner, only hard worker.
Karl's philosophy will once again be this: Keep rotating in fresh players from his deep bench. It's a formula that worked last season in the wake of the blockbuster deal that sent Carmelo Anthony to the New York Knicks last February. The team went 18-7 down the stretch, before falling to the Oklahoma City Thunder in the first round of the playoffs.
He believes this way of playing can be sustained over the course of an entire season, even if it's somewhat abbreviated because of the lockout. And Karl is eager to put his theory to the test.
"The best team wins championships," Karl said, placing heavy emphasis on the word team.
Read full article via Associated Press: Nuggets coach embraces challenge of getting back to playoffs without a superstar on roster