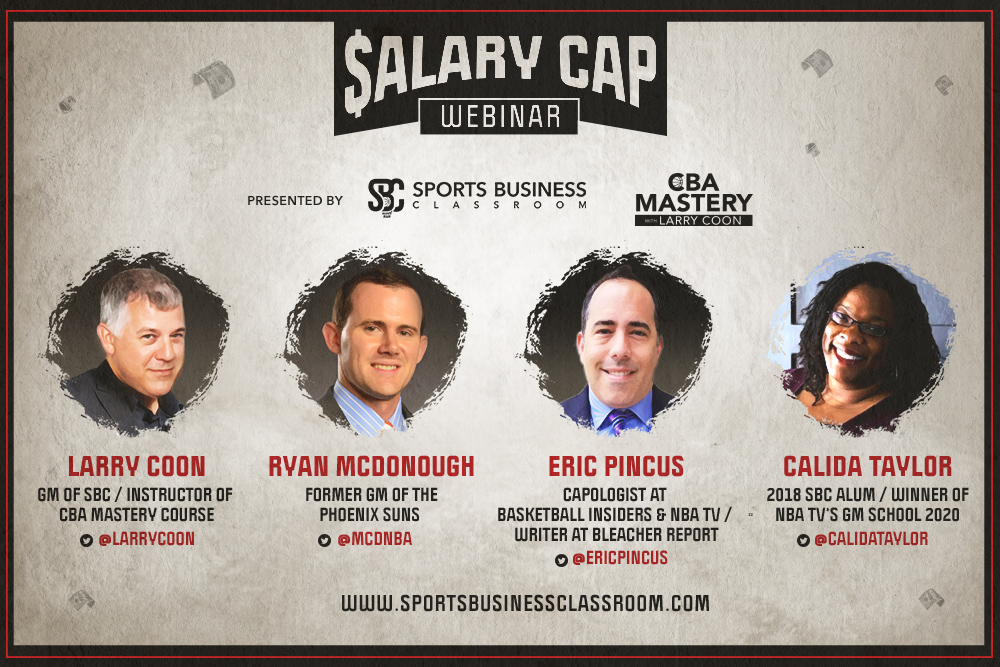 Sports Business Classroom Salary Cap Webinar Helps Make Sense of the New CBA
A HallPass Media Production
Sports Business Classroom (SBC) and HallPass Media hosted a free live Salary Cap Webinar Thursday, November 12th covering everything about the new CBA Agreement. In this roundtable discussion, SBC General Manager & CBA Mastery Course Instructor Larry Coon was joined by Bleacher Report Writer and NBA TV & Basketball Insiders Capologist Eric Pincus, Former Phoenix Suns GM Ryan McDonough and 2018 SBC Alum and Winner of NBATV's 2020 GM School Calida Taylor.
HallPass produced the hour-long webinar and executed a digital marketing plan from social media to e-mail campaigns along with booking and coordinating guests and attendees.
As a result, the webinar garnered a total of 450 registrants and 238 live viewers including sports agents and team personnel. Those who registered were also rewarded with a special offering for SBC's CBA Mastery Course with Larry Coon.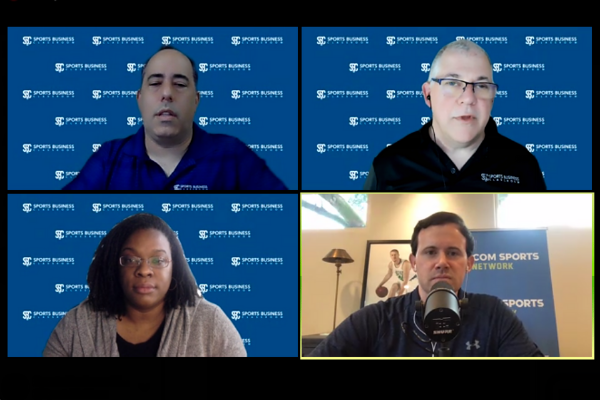 About Sports Business Classroom:
Sports Business Classroom is dedicated to creating immersive educational and training experiences designed by leading industry professionals to develop the sports business stars of tomorrow.
We create one-of-a-kind learning opportunities for those interested in the business of basketball and jobs in sports. Our goal with every program we produce is to combine the best of all worlds into a single package – great academics, hands-on experience, immersion into the subject matter and interaction with some of the best minds working in and around the NBA.
Led by salary cap expert Larry Coon, Sports Business Classroom's innovative educational programs give both aspiring and seasoned basketball professionals from around the world the opportunity to learn from top sports professionals in a one-of-a-kind environment.