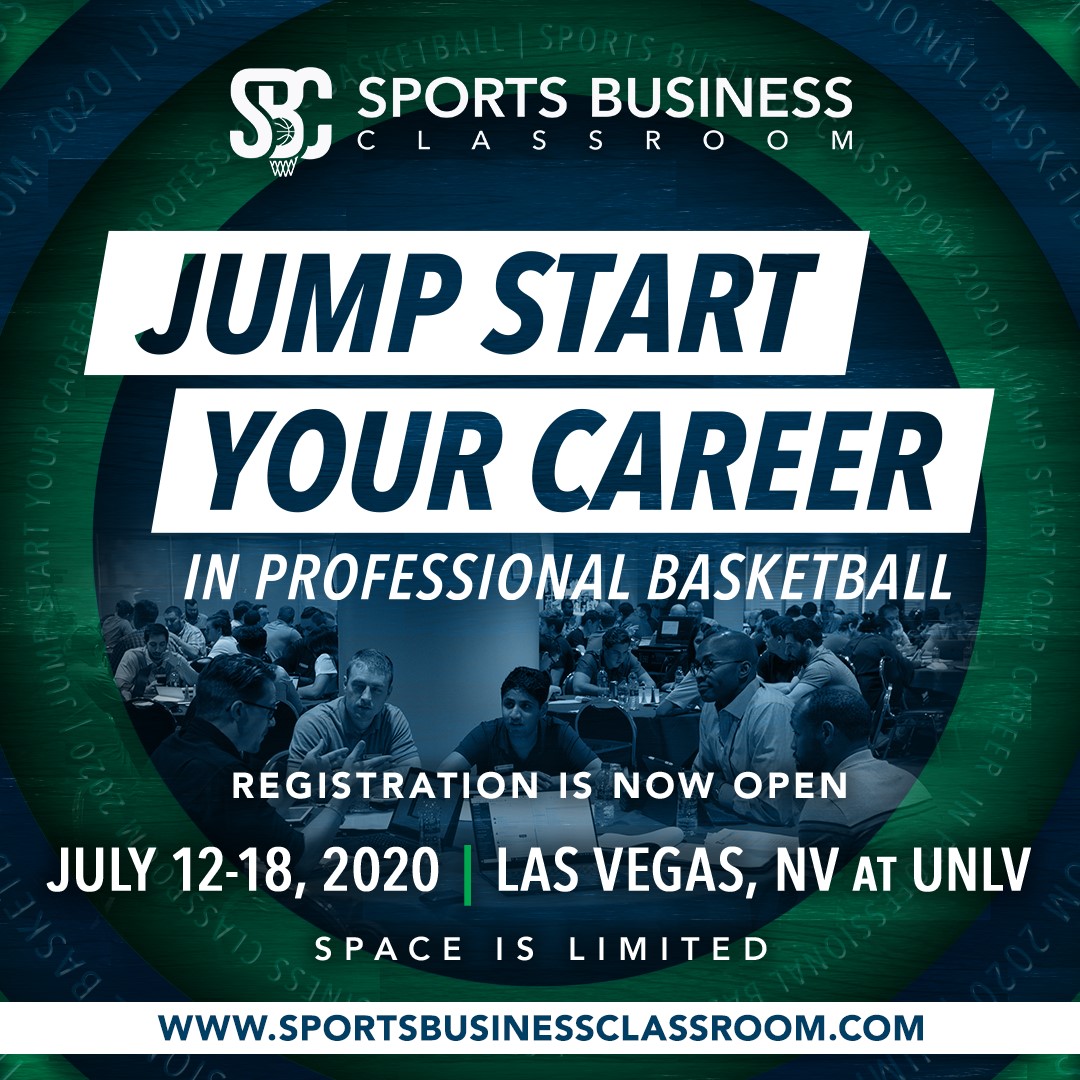 Sports Business Classroom is a revolutionary program dedicated to preparing future sports business professionals. It is a one-of-a-kind learning opportunity for those interested in the business of basketball and potential jobs in sports. SBC combines the best of all worlds into a single package – great academics, hands-on experience, immersion in the Las Vegas Summer League, and interaction with some of the best minds working in and around the NBA.
Here are just a few of the incredible opportunities when you enroll in SBC:
Learn from the best in the business, in areas where job opportunities exist
Obtain credential access to seven (7) days of the Las Vegas Summer League and exclusive events not open to the public
Direct access to and networking with league executives and personnel
The top performers from Sports Business Classroom will be offered the opportunity to work with the program at the following Las Vegas Summer League
An SBC-Only seating section reserved for SBC students
All students will be featured on VSL Talent which is used by prospective employers
This year's SBC will run July 12-18 and spots will be limited so click the link below to register today. We look forward to seeing you in Las Vegas this summer.
Register here: https://www.sportsbusinessclassroom.com/business-of-basketball-registration/