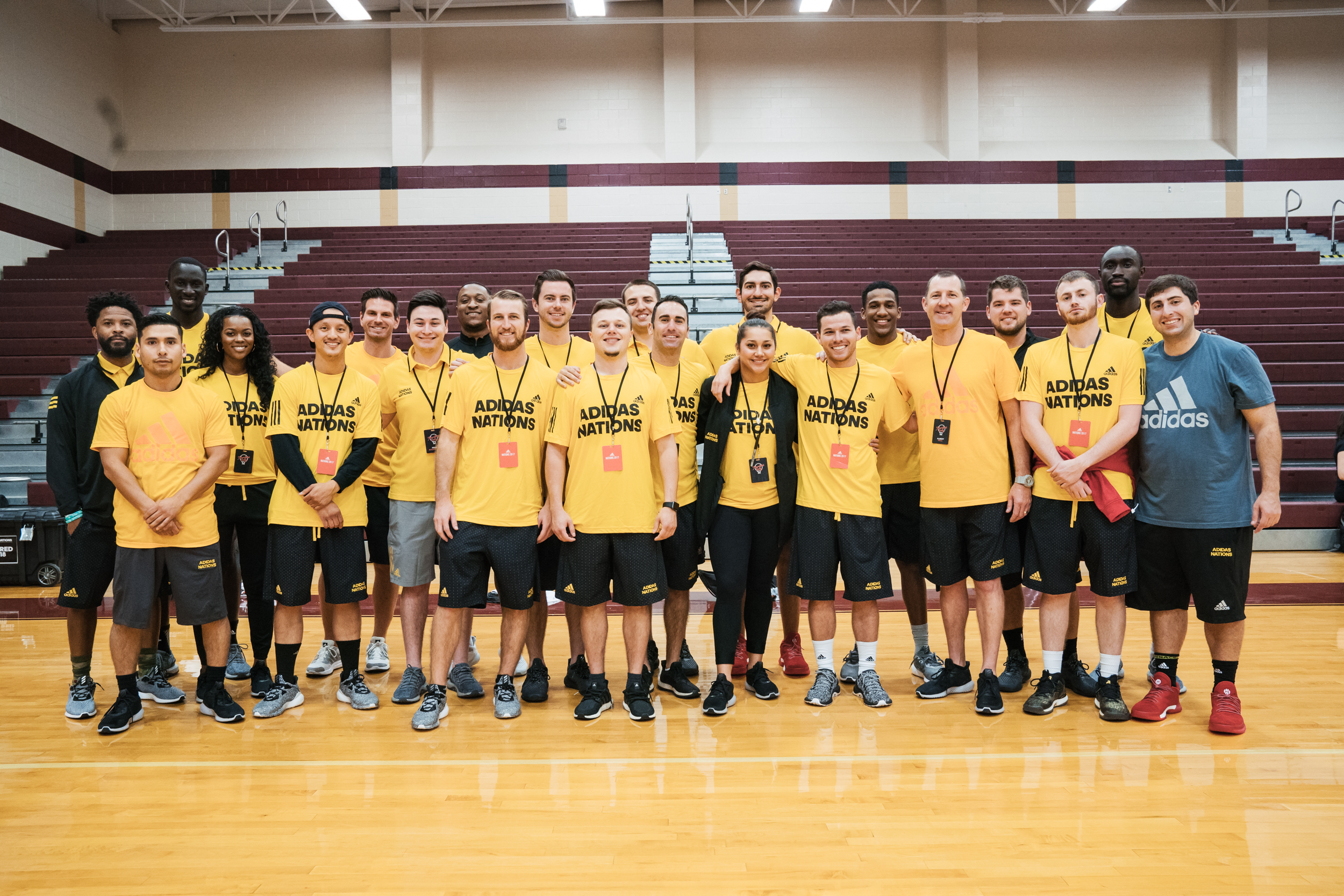 After completing the NBA Summer League and adidas Summer Championships in Las Vegas, Team HallPass turned its attention to adidas Nations in Houston, Texas.
The adidas Nations Training Camp is a high intensity skill development program emphasizing both on and off-court preparation. This weeklong event hosts nationally ranked players in the 2018, 2019 and 2020 classes. All teaching is done by former NBA coaches, adidas basketball trainers and performance specialists.
In addition to the top high school players from around the world, some of the top college talent were also invited to Houston, Texas to serve as counselors for the adidas Nations camp and participate in their own pick-up style games. Over four days, these top athletes had the opportunity to hone their skills under the guidance of elite coaches like Sam Mitchell, Seth Greenberg, and Tom Crean. A mix of skill and development drills and scrimmages took place culminating with a showcase and championship game at Summer Creek High School. 
In the showcase game Team Latin America beat Team USA Blue Class of 2018/19 with a score of 79 to 71.   And in the adidas Global Nations Championship game, Team USA Red 2018 defeated Team Asia Pacific with the help of outstanding play from Zion Williamson who scored 28 points and gathered 10 rebounds while shooting 11/17 from the field.
The leading scorer for the event was Matur Maker of Team Asia Pacific, averaging 26 PPG and 7 RPG. 
For more adidas Nations and adidas Uprising news visit the official website: www.adidasuprising.com
adidas Nations Champions: