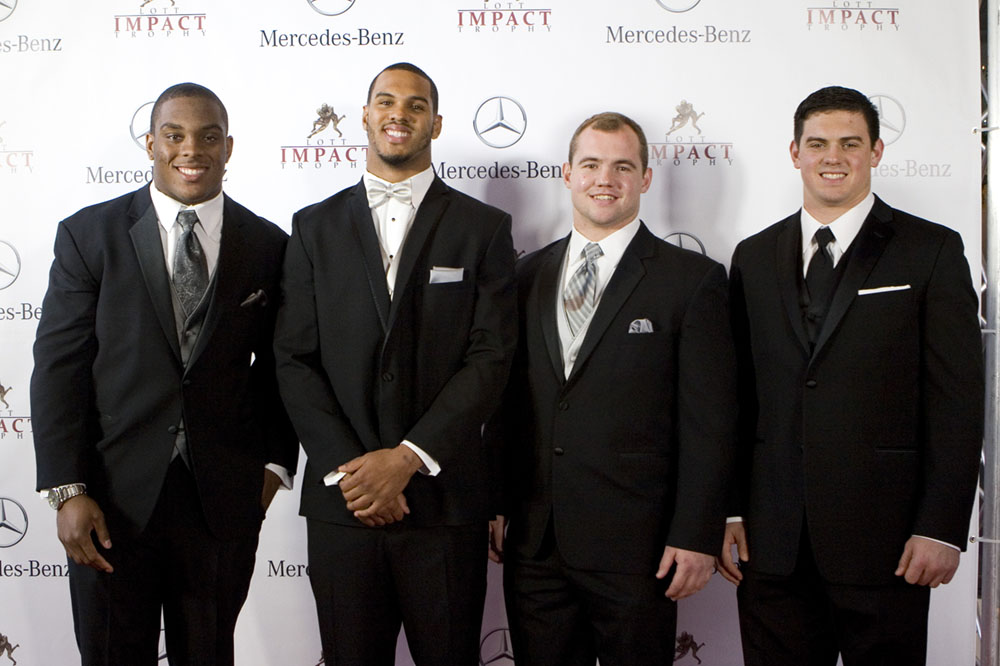 December 8th, 2013 was a spectacular night at the Pacific Club in Newport Beach for the HallPass Media team and our new Lott IMPACT Trophy partners Mercedez-Benz USA and United.
Televised live on FOX Sports West / FOX Sports Regional Networks, the 10th annual Lott IMPACT Trophy award banquet was a star-studded night to remember in which the sporting community elite got together to award a trophy to The Lott IMPACT Player of The Year, a prestigious award named after NFL Hall of Famer Ronnie Lott. The award is unique in that it is the only national award to honor college football's best in character and performance. The IMPACT acronym for which the candidates were judged by is Integrity, Maturity, Performance, Academics, Community and Tenacity
Out of an original watch-list of 42 candidates, the four outstanding finalists for the 2013 Lott IMPACT Trophy were Devon Kennard (USC), James Morris (Iowa), Chris Borland (Wisconsin) and Anthony Barr (UCLA), the eventual winner. Barr, an All-American linebacker who is a projected top 5 draft pick by many experts in the 2014 NFL Draft is the first player from UCLA to win the award. Barr, a senior captain of the 2013 UCLA Bruins is a Pac-12 All-Academic who led the team with 20 tackles for losses. He also had 10 sacks, five forced fumbles, four fumbles recoveries and 62 total tackles.
A star studded list of attendees walked the Mercedes-Benz USA red carpet, which featured an impressive display of the Mercedes S-Class and the Mercedes G63 AMG. Besides the finalists and their families, notable attendees included USC Athletic Director Pat Haden, former UCLA Head Coach Terry Donahue, Annie Meyers-Drysdale, Kermit Alexander and Pac-12 Commissioner Larry Scott, the event's keynote speaker.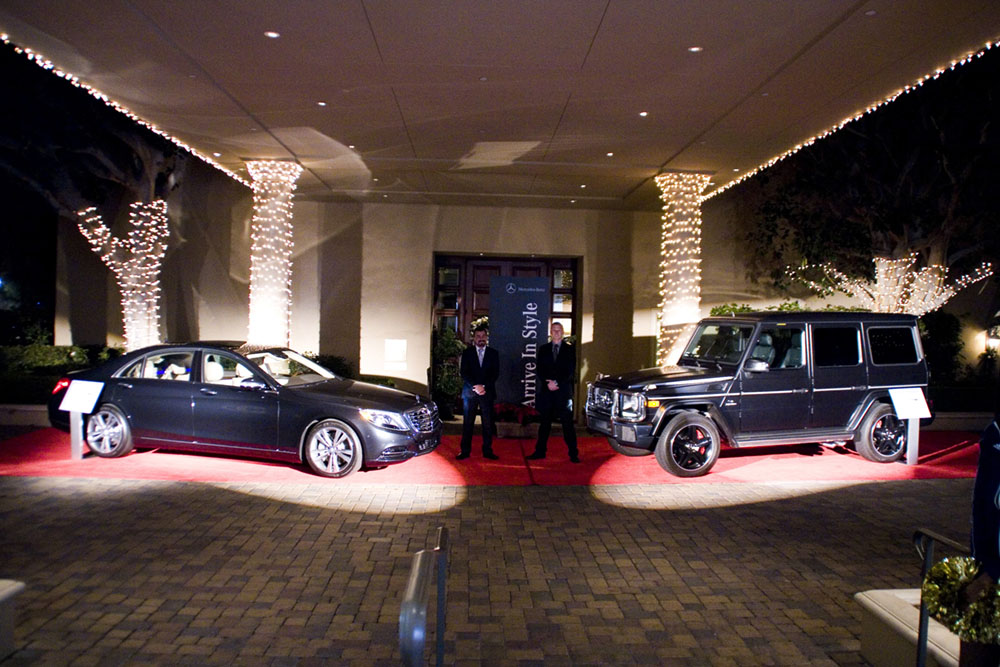 Also in attendance was Brian Banks, the 2013 honorary Lott IMPACT Trophy recipient. Banks was a highly recruited high school football star who was falsely accused and convicted of rape. Banks tragically spent five years in prison until his conviction was reversed and he was exonerated.
The event also featured a silent auction with some amazing items, all of whose proceeds will go to the outstanding charitable causes The IMPACT Foundation supports.  The charitable component of the program is one that is near and dear to the Board of Directors and to date the IMPACT Foundation has donated over $1,000,000 to charitable causes.
We want to thank everyone who helped make the 2013 Lott IMPACT Trophy award ceremony such a special event. A special thanks goes out to our partners Mercedes-Benz USA, United and FOX Sports.
For more information on the Lott IMPACT Trophy please visit: www.lottimpacttrophy.org
Click here to view more photos from the event