The 2013 NBA Summer League in Las Vegas was bigger and better than ever. Taking place July 12th-22nd at The Thomas and Mack Center and Cox Pavilion on the campus of the University of Las Vegas. The 9th annual NBA Summer League in Las Vegas featured 61 games of NBA action in 11 days, culminating with the first-ever Summer League Championship that crowned the Golden State Warriors as champions. All NBA Summer League games were once again available online, on NBA TV and through the mobile app.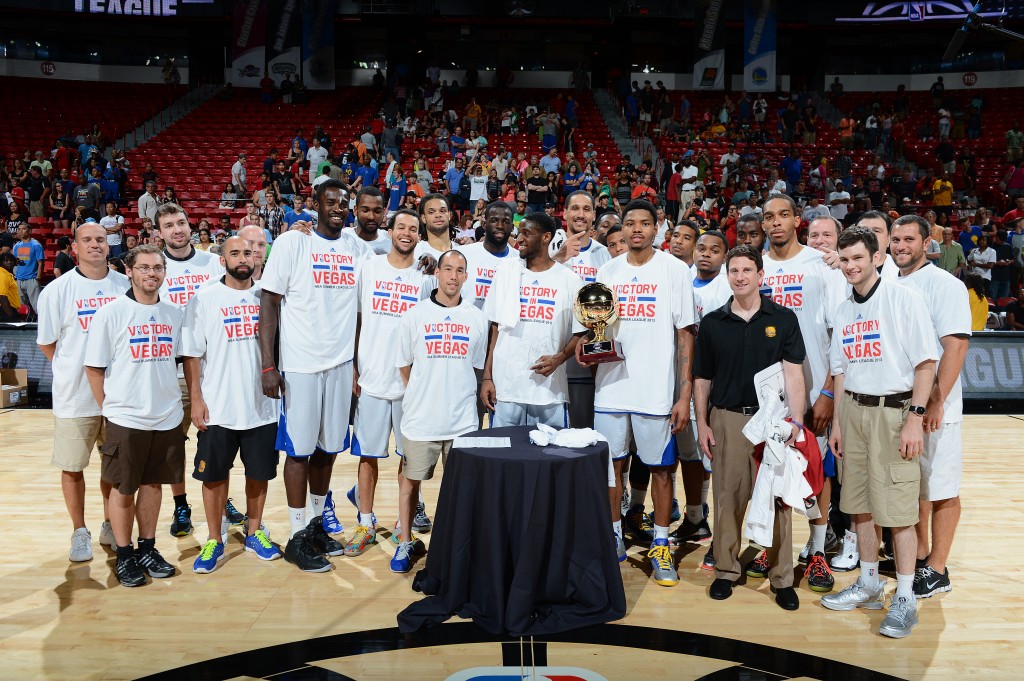 New to this year's event was the first-ever NBA Summer League tournament and Championship, which was won by the Golden State Warriors led by Championship Game MVP Ian Clark, SF Draymond Green and SG Kent Bazemore. League MVP honors went to Toronto C Jonas Valenciunas after averaging 18.8 points and 10.0 rebounds in four games. The All-Summer League Team was made up of Kent Bazemore (Golden State Warriors) Jeff Taylor ( Charlotte Bobcats), John Henson (Milwaukee Bucks), Jonas Valanciunas (Toronto Raptors), Cody Zeller (Charlotte Bobcats).
A staple of the NBA Summer League in Las Vegas is our association with St. Jude's Children's Hospital. A St. Jude's booth is located in the concourse at UNLV throughout the 11 day event giving Summer League fans the opportunity to donate , participate in halftime entertainment benefiting the cause, purchase memorabilia signed by NBA players and find out how to get involved with St. Jude's mission.
This year's program was highlighted by the St. Jude Table Tennis Tournament held at the Rain Nightclub at the Palms Hotel. The event was MC'd by ESPN analyst Tom Penn and SportsCenter anchor Sage Steel and featured table tennis pro Jim Butler. The event was attended by many NBA executives, players, coaches and media including Houston Rockets GM Daryl Morey, Oklahoma City Thunder's 1st Round Draft pick Steven Adams, ESPN basketball analyst Chris Broussard. In the end of this spirited competition Charlotte Bobcats GM Rich Cho was the victor.
Also new to this year was ESPN broadcasting SportsCenter live from the Summer League. ESPN setup their sports desk at the Thomas & Mack Center and sent anchors Chris Broussard, Sage Steel, Tom Penn and P.J. Carlesimo to report live from both venues.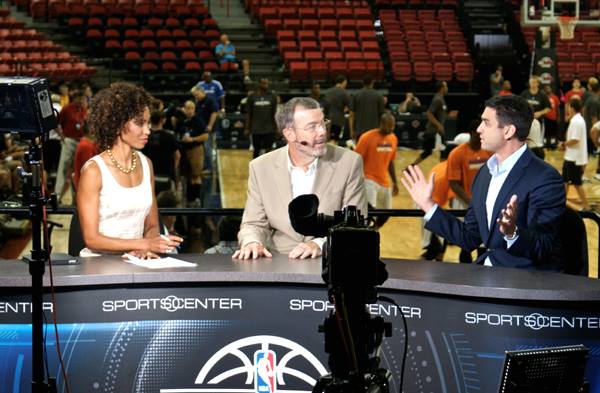 NBA Summer League 2013 shined on and off the court and was bigger and continues to set new benchmarks annually. HallPass would like to thank our staff and especially the fans for another incredible year of summer hoops. For more on NBA Summer League 2013 visit: www.nba.com/summerleague