IntelliSkin is the #1 posture garment in the nation and gaining consistent traction in the world of professional sports. Most recently, NFL players Ray Lewis and Mark Sanchez were seen wearing IntelliSkin PostureCue™ Performance Apparel during their games. IntelliSkin products improve an athlete's posture and muscular alignment while worn, resulting in increased performance and preventing their chance of injury.
Other professional athletes wearing IntelliSkin products include surf world champion Kelly Slater, MMA's Royce Gracie, PGA's John Cook, NHL's Joffrey Lupul, MLB's David Huff, AVP's Phil Dalhausser, Misty May-Treanor and many more.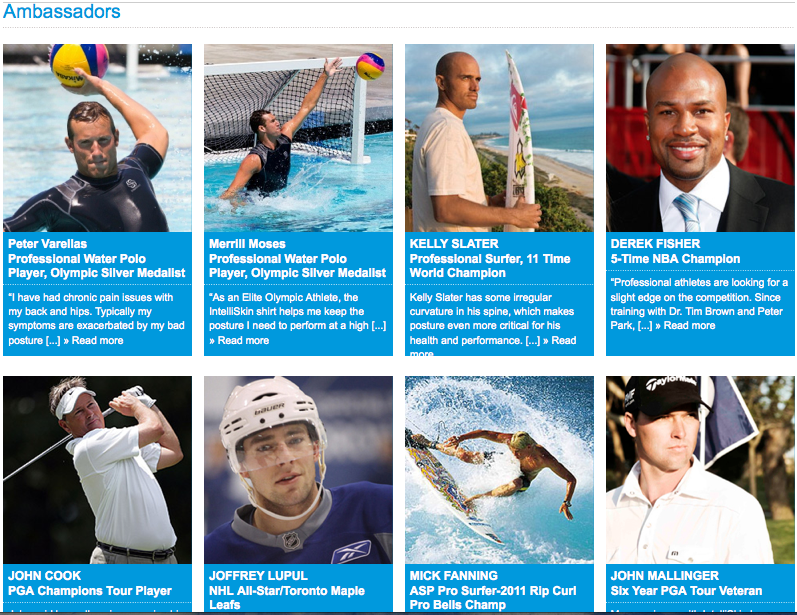 HallPass Media provides brand consulting services for the IntelliSkin product line. Over the past two years, HallPass has worked on developing the brand mission through online and affiliate sales initiatives, portal, ambassador and event partnerships, branded content creation, digital and graphic design, and the deployment of targeted marketing and advertising campaigns. In 2011, IntelliSkin experienced a 400% increase in sales, with 2012 poised to eclipse that mark.
Find out more about what we do for IntelliSkin here.