OFF COURT CONNECTION | EPISODE 6 | AUGUST 8, 2020 |  5:00PM EDT/2:ooPM PDT
Host: Payton Saltmarsh   Guests: Aaron Washington & Alicia Solomon

OFF COURT CONNECTION
WEB SHOW
The Off Court Connection Web Show is a show created by former students and interns of NBA Summer League and SBC, about them, for them and their respective life and times.
Over the course of the past 17 years, over 150+ plus students and interns have moved on to impactful careers in the sports business and that common bond and connection has truly created a family of colleagues and a powerful network of young inspiring, innovative and creative minds.
LATEST EPISODE
In Episode 6 of Off Court Connection, our host Payton Saltmarsh sits down with Sports Businss Classroom alum Blake Hairston to discuss:
His experience at Sports Business Classroom

How he's stayed connected with fellow SBC alumni

The upcoming SBC Virtual Conference
OFF COURT CONNECTION WEB SHOW EPISODES
MEET OUR HOST:
PAYTON SALTMARSH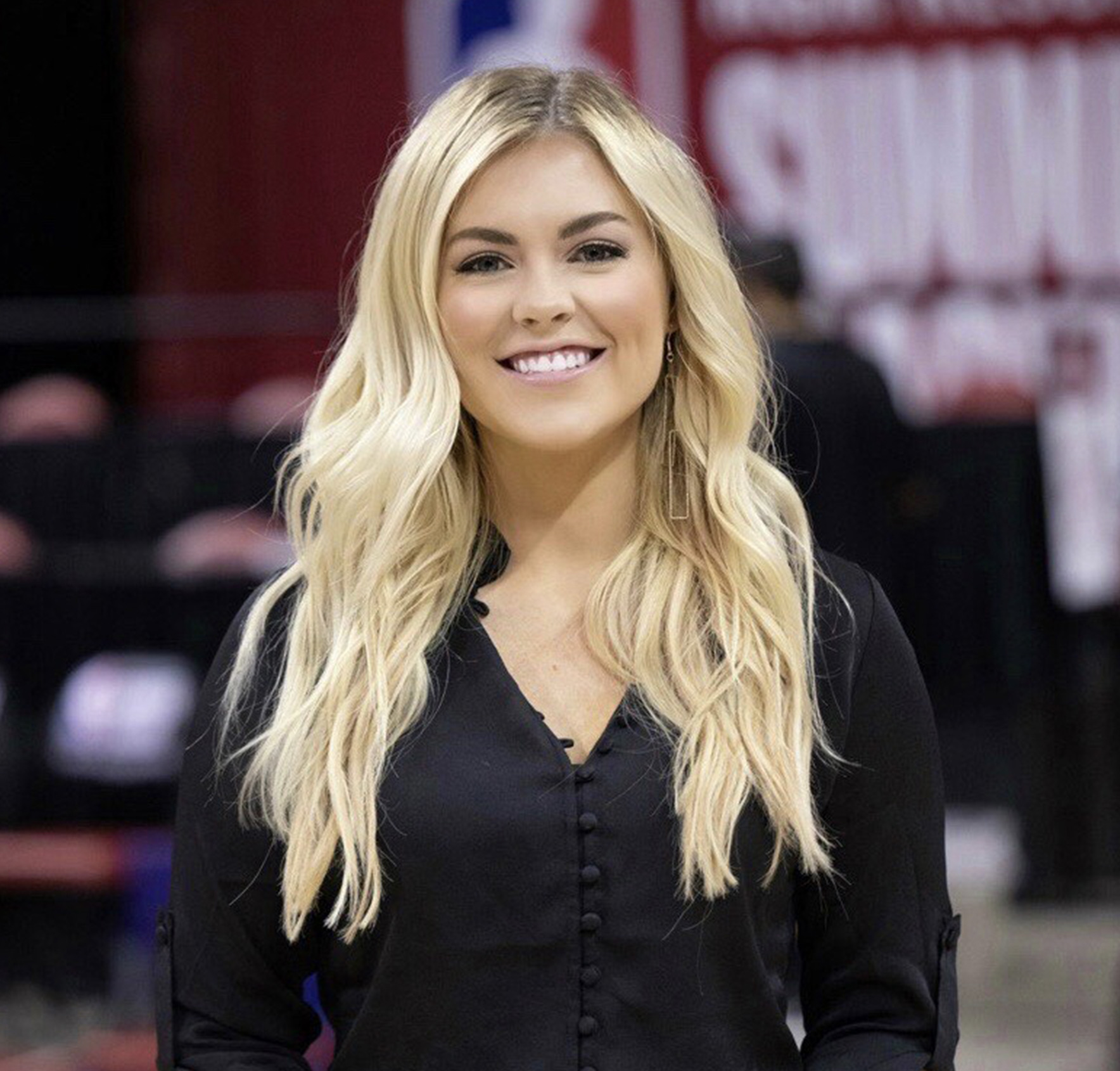 Payton Saltmarsh graduated from the University of Utah with a Bachelor's Degree in Strategic Communication. During her Collegiate Career, Payton worked with the Corvallis Knights Baseball Team, KSL News, University of Utah Athletics, Pac-12 Network, Utah Jazz, and NBA Summer League.
Payton's many roles and assignments have given her experience in all aspects of production and broadcast. Her roles have provided her the skills of camera operation, social media management, scriptwriting, post-production, interviewing, and hosting. Each position has paved her way for the next opportunity and ultimately led her to the NBA Summer League and a career in Sports Broadcasting. Payton has interviewed figures from all corners of the sports community including NBA all-star Donovan Mitchell, broadcasting legend Doris Burke, Atlanta Hawks Head Coach Lloyd Pierce, and Super Bowl champion Kyle Van Noy.
PRODUCED BY HALLPASS MEDIA
HallPass Media is a full-service sports marketing firm with a focus on Brand Consulting, Talent Marketing, Video and Graphic Design, Digital and Broadcast Media, Events and Properties and Digital Media Strategies.