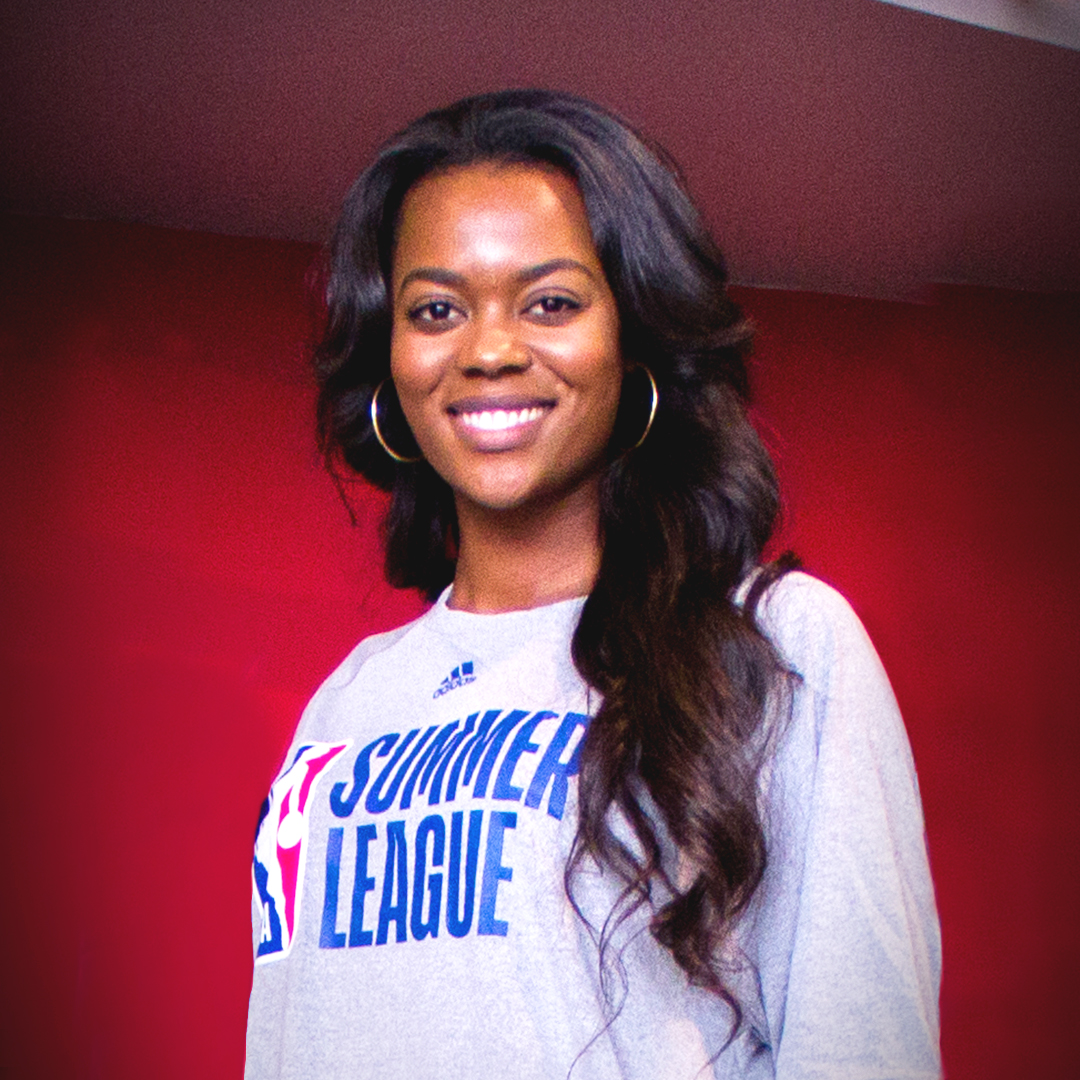 As the NBA Summer League continues to grow, so does its family. We are very proud of the vast amount of interns that go on to work for professional teams, agencies, and other athletic organizations. It fills us with pride to be able to recognize some of these outstanding individuals.
This week features longtime NBA Summer League staff veteran and 2015 Miss Colorado, Talyah Polee.
Talyah has 7 years of experience working at the NBA Summer League and has passion for sports. She recently landed a position with Wasserman Media Group in Los Angeles!
Q: You've been a part of the NBA Summer League for 7 years. Tell us about your experience as part of the staff.
I am blessed to have had the opportunity to be an intern with the NBA Summer League since 2010. Being a member of an organization, and watching it grow to become bigger and better every year has been a pleasure to watch.
Q: What have you learned over the years while working at Summer League and how does it apply to your current job?
Working as a Community Relations Intern, has equipped me for this job. I have learned how to rapidly adapt to a fast-pace environment, I have developed exceptional communication and organization skills.
Q: You now have a job with Wasserman Media Group – what is your title and what are your day-to-day responsibilities?
Job title: Coordinator, Client Services Basketball
My day-to-day duties consist of assisting the clients with appearances, housing, helping them transition when they are drafted or traded.
Q: What is your favorite / most rewarding part of your job?
The most rewarding part of my job is that I am surrounded by a team who shares a common passion with me…sports!
Q: Where do you see yourself in 5 years?
In 5 years I see myself continuing to be a member of Team Wass, and helping represent the world's best athletes!
Q: Your job is one that many young people dream of having- what advice would you give a young person trying to break into the business?
Be patient. All will come in the divine timing. Trust the process more than the outcome, because there are so many variables… all you can do is control the love, the intention, and the work you put into your dream.
Rapid Fire Q's
Role models / People you admire?
Gail Devers – She never allowed age to come between her and her dreams. She showed me that there is no "right" or "good" time to live your dreams.
Any hidden talents / hobbies?
I'm obsessed with yoga!
Favorite books?
Anything that teaches Mindfulness. We as human beings are never present in the here and now, we are often too worried about tomorrow.
Favorite Quote?
"In truth, the only restrictions on our capacity to astonish ourselves and each other are imposed by our own minds."
~David Blaine