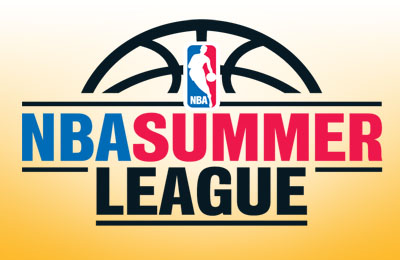 The NBA's collective bargaining agreement with the players union expires June 30, but time is running even shorter for the NBA Summer League in Las Vegas.
The league is scheduled to run from July 8 to 17 at Cox Pavilion and the Thomas & Mack Center, and a decision on holding the event will be made "in the next several days," NBA deputy commissioner Adam Silver said.
"It would be a substantial hit to our (financial) first quarter," said Daren Libonati, who books events for the Thomas & Mack. "We're talking several hundred thousands of dollars in revenue for the university, and it's going to be very difficult to make up that revenue."
Libonati said the Thomas & Mack and Cox Pavilion likely would remain dormant should the Summer League cancel. "I don't see how you can fill those dates this late," he said. "What I'm hoping is there'll be some sort of modified Summer League late in July or in August. That would be better than nothing."
Warren LeGarie, who founded the Summer League in 2004 and oversees its operation for the NBA, said he is waiting on the final word from the league.
"We have other dates reserved to have a Summer League in the event there's an agreement after July 1," LeGarie said. "My hope is that one way or another, we'll find a way to play this summer in Las Vegas."