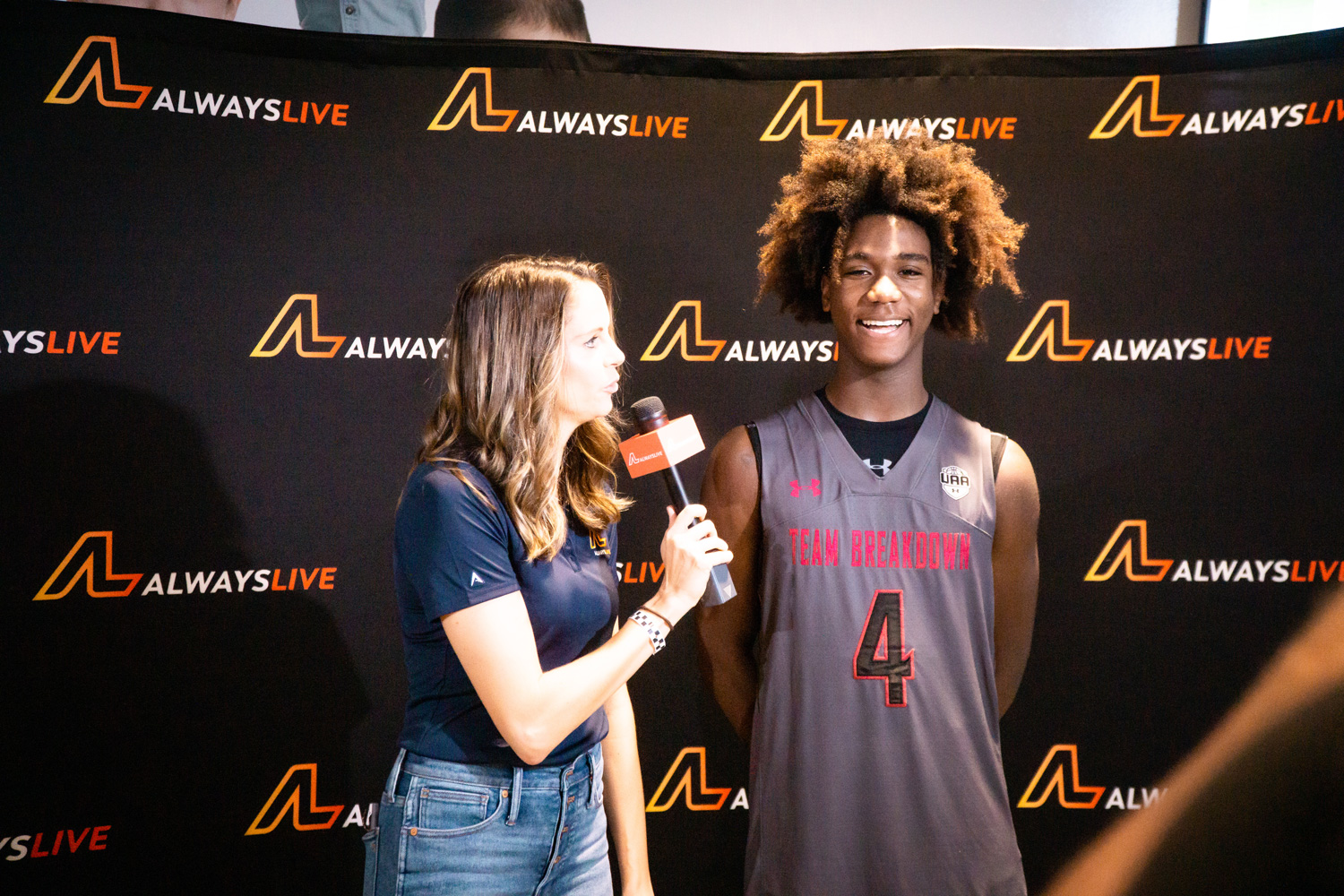 Hot off a run of West Coast AlwaysLive events, the HallPass Crew was able to continue its momentum and run its best event yet this past weekend at the NYBL Finals in Atlanta, Georgia. Held at the Lakepoint Champions Center, we continued our gym operations efforts by branding 12 courts with numerous AlwaysLive banners, chairbacks, a step & repeat for interviews and photo opportunities, a 4 screen video wall along with digital monitors around the gym to feature our live-stream broadcast, photos from the event and AlwaysLive social media feeds.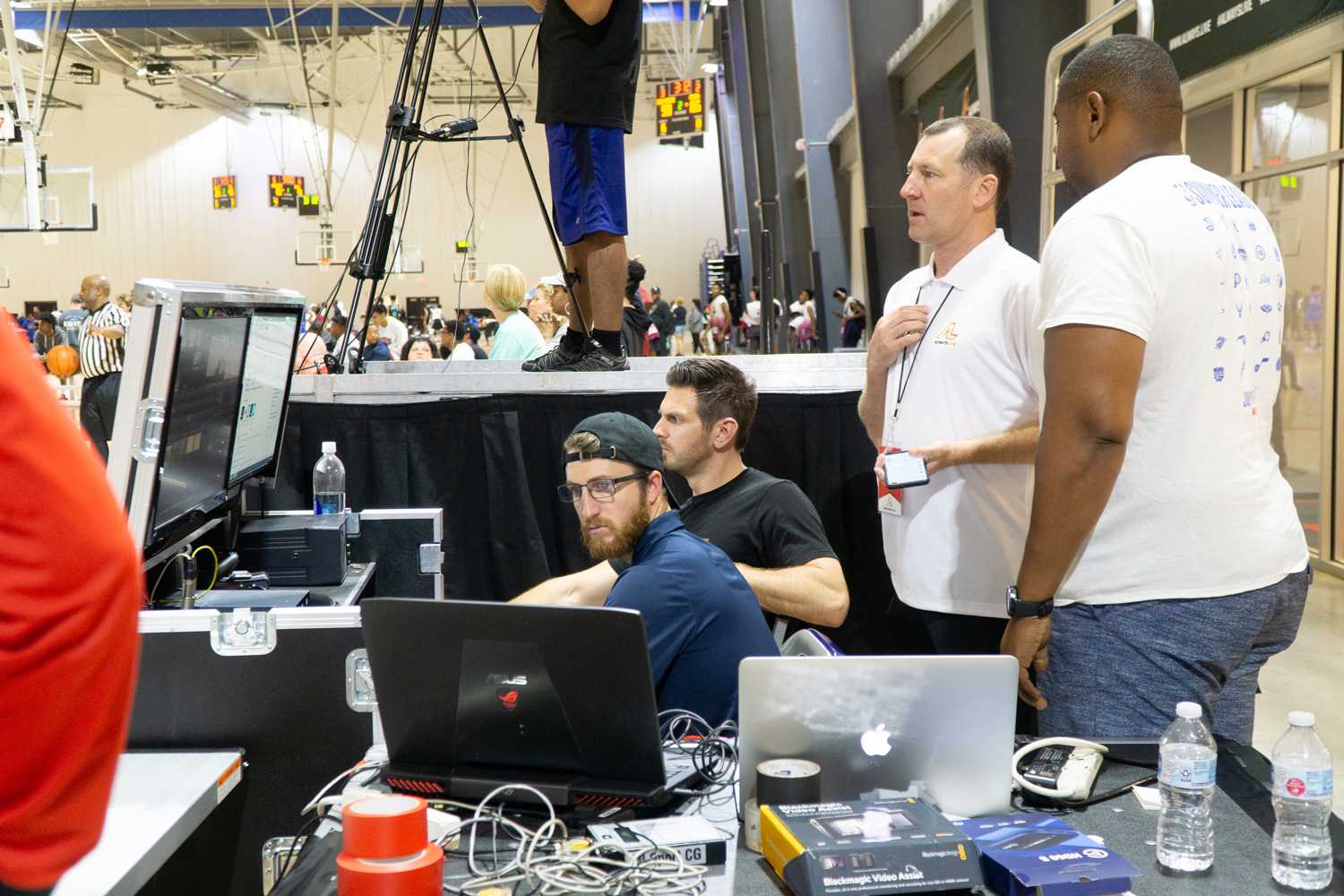 HallPass brought back the livestream broadcast for the second time throughout our AlwaysLive tour attendance. The livestream was hosted on a dedicated AlwaysLive livestream page. In addition, HallPass worked with BallisLife to host 5 games on Championship Sunday on their Youtube Channel. With 2 days of broadcasting, the livestream saw over 20 hours and 18 games. Our very own Jimmy Cook, the voice of AlwaysLive Basketball, and NBA's Beau Estes, fresh off the NBA Finals, were on commentary for the livestream all weekend. The broadcast also featured post-game interviews with Team Breakdown's Marvel Allen, Team Impact's Carson Jessie and more.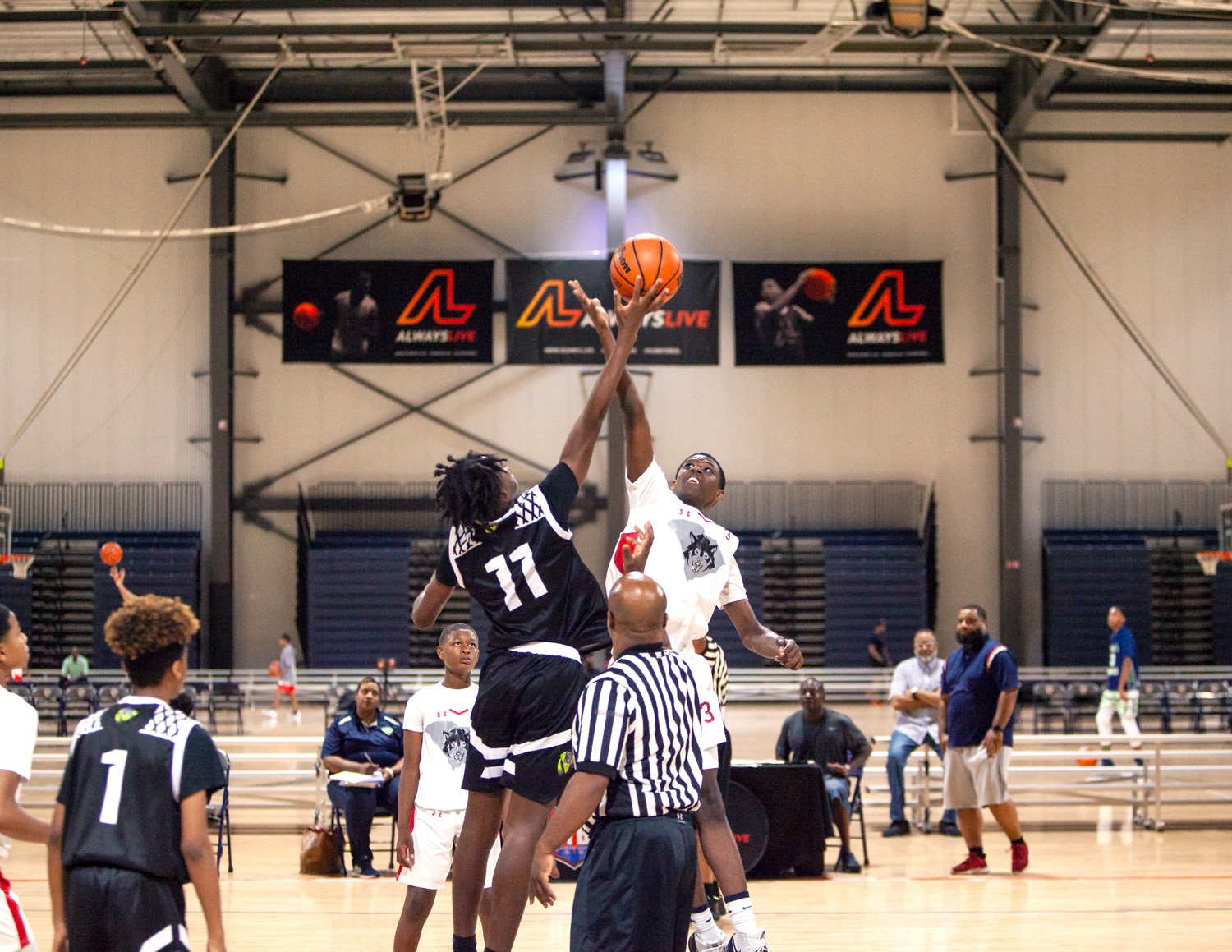 Outside of the broadcast, HallPass Media staffed a team of photographers and videographers to capture content for the AlwaysLive social media channels. We also had a graphic designer making custom graphics to help promote the livestream. Videos consisted of daily highlights, game recaps, post-game interviews from top teams and players with our sideline reporter and an overall event recap.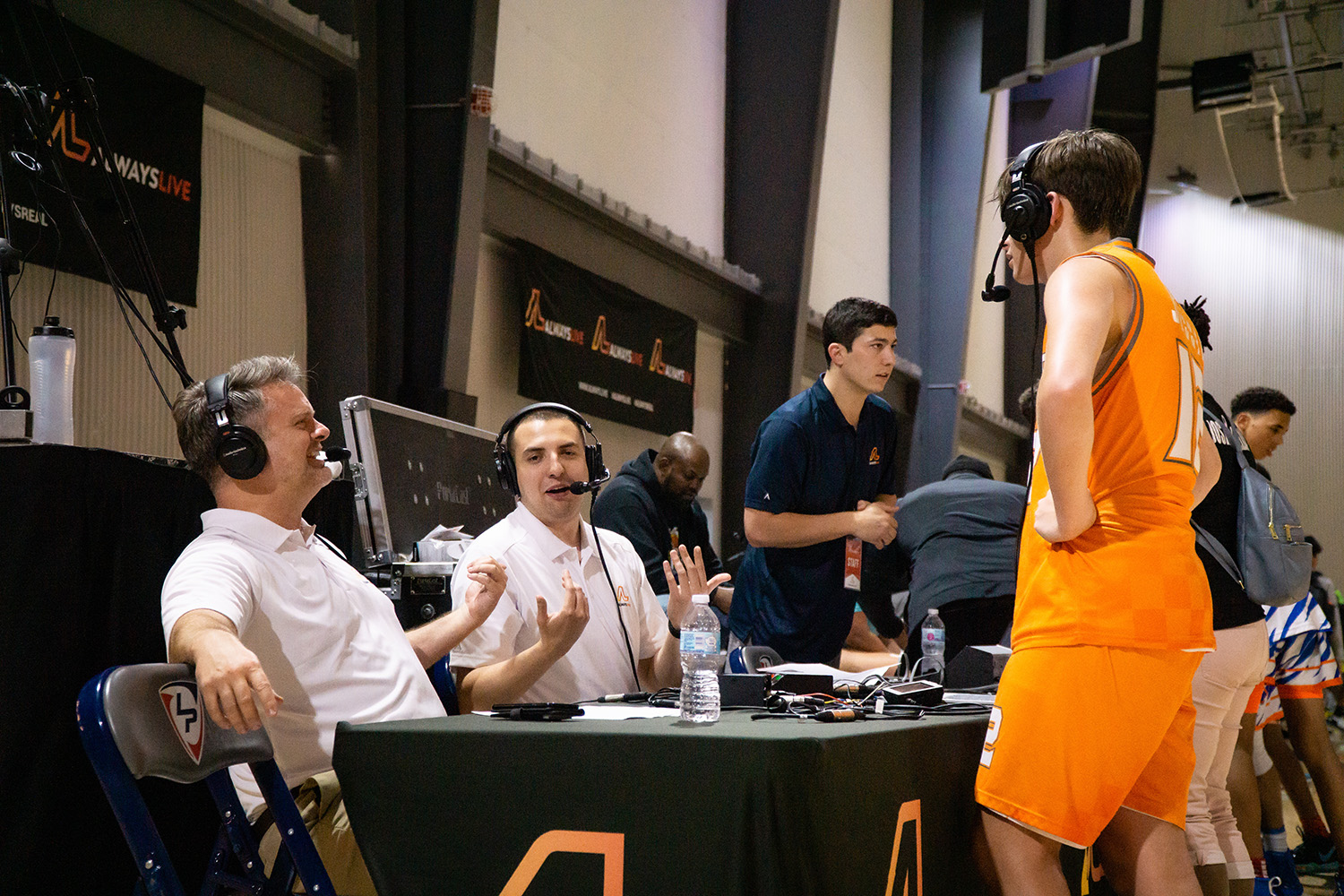 HallPass was able to turn it up another notch with a larger crew and a more detailed strategic plan. HallPass' AlwaysLive crew consisted of the following:
Livestream Director • 3 Play Operator • Cameramen (x3) • Sideline Reporter
On- Air Talent (x2) • ENG Camera Operator • Lead Editor • Assistant Editor
Media/Content Manager • Social Media Manager • Graphic Designer
Photographers • Quality Control Support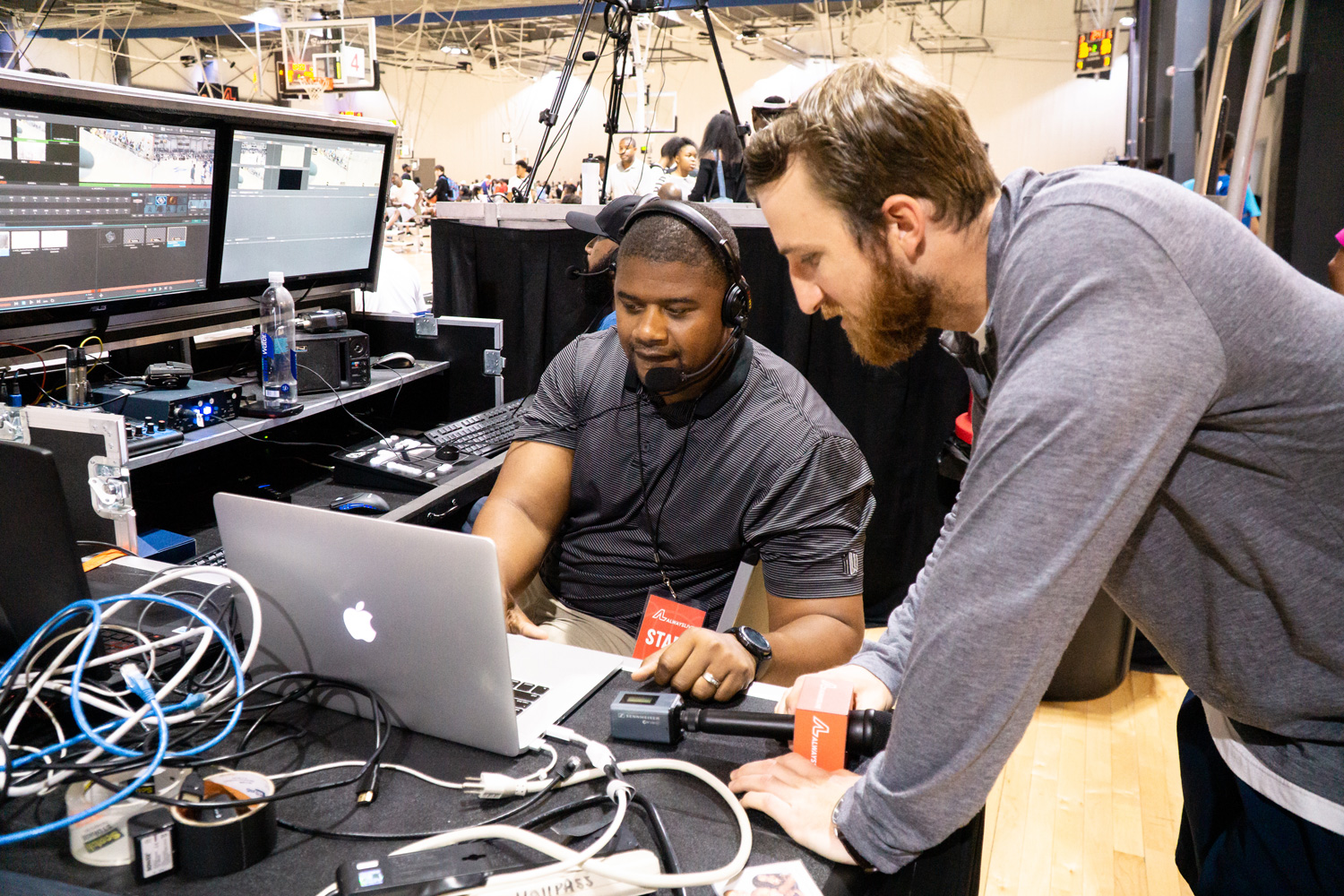 The NYBL Finals had 135 of the top teams from shoe company circuits including Under Armor Association's Team Breakdown, Nike EYBL's Team CP3, Adidas Gauntlet's EAB Tennessee and a shoe unaffiliated Freebandz Elite (Owned by Hip Hop artists Future and Young Scooter). Team Breakdown dominated and won the 2023 Championship while New Jersey's Trained 2 Go took over to earn the 2024 Championship.
A big weekend for the HallPass team as we were able to bring more brand awareness for AlwaysLive!