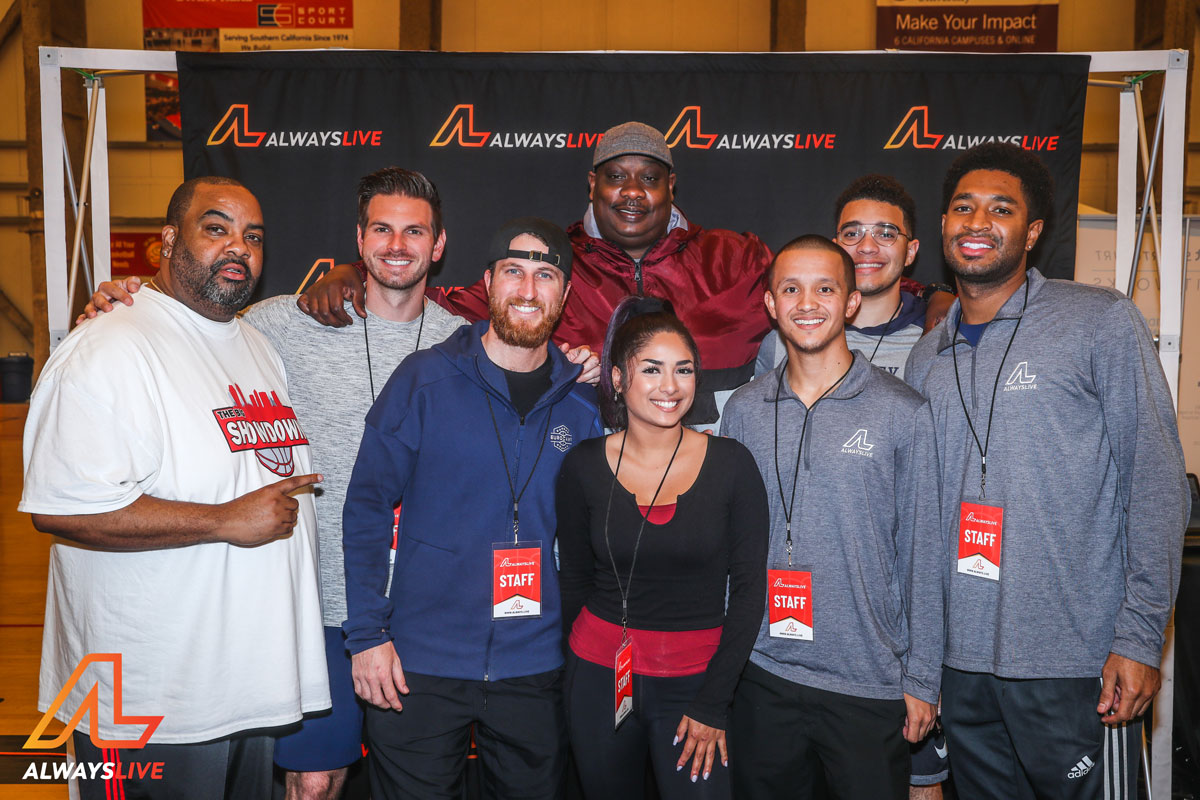 AlwaysLive The Big Showdown (May 17-May 19)
HallPass made its first West Coast AlwaysLive tour stop in San Diego, California for The Big Showdown. We continued our gym operations efforts by branding 8 courts between 2 facilities (Alliant International University and Hoover Senior High School) with numerous AlwaysLive banners, chairbacks, a step & repeat for interviews and photo opportunities, a Player Profiles sign up booth and the installation of digital signage filled with AlwaysLive content.
Elite Basketball Organization (EBO) hosted the tournament with over 300 boys and girls spread across 14 gym locations. From a digital standpoint, we captured close coverage throughout the event with daily highlights and photos. 4 player interviews were coordinated & produced as well as a soundbite from NBA veteran Jamal Crawford in front of the AlwaysLive step & repeat.
You know the saying, AlwaysLive is Always Real!

@JCrossover pic.twitter.com/0pMGPnMael

— ALWAYSLIVE (@alwaysliveusa) May 19, 2019
HallPass once again developed an online team toolkit that would include organized photos and videos to be distributed to all the teams. AlwaysLive Social media channels saw increased traffic and received close attention and engagement with retweets and shared posts from players, teams, and parents. Overall, the AlwaysLive Instagram and Twitter pages received over 84,000 total impressions.
Our first West Coast AlwaysLive event was a success and we were once again able to make our presence felt. The team did all this while working simultaneously with 5 other events across the country to manage media teams and push out content. As always, we are looking to learn from these events, continue to adjust and see what more we are able to accomplish. On to the next one!
Always Live Memorial Day Classic (May 25-May 27)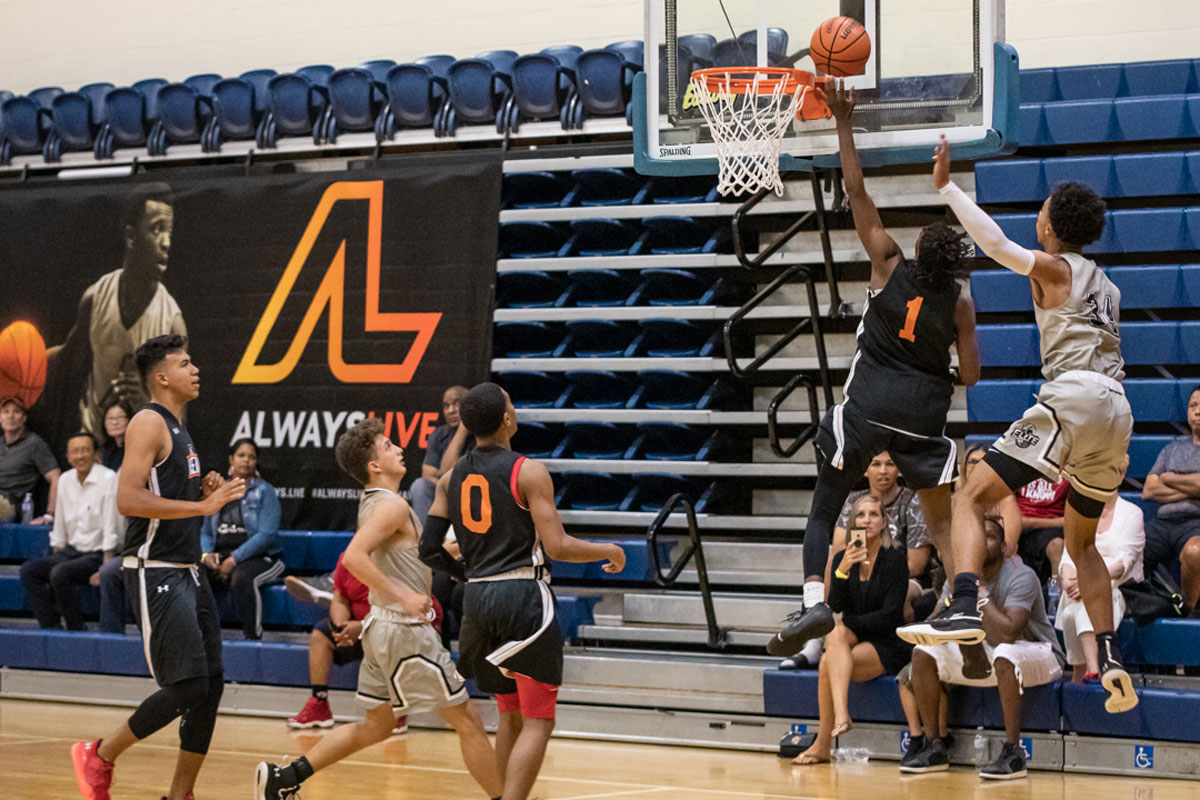 HallPass continued its West Coast AlwaysLive Tour stopping in Las Vegas, Nevada for the Memorial Day Classic in conjunction with Ryan Silver of West Coast Elite Basketball. The Memorial Day Classic took place in 4 different gyms in the greater Vegas area with AlwaysLive signage and coverage at Bishop Gorman High School, Tarkanian Basketball Academy, Coronado High School and Heinrich YMCA.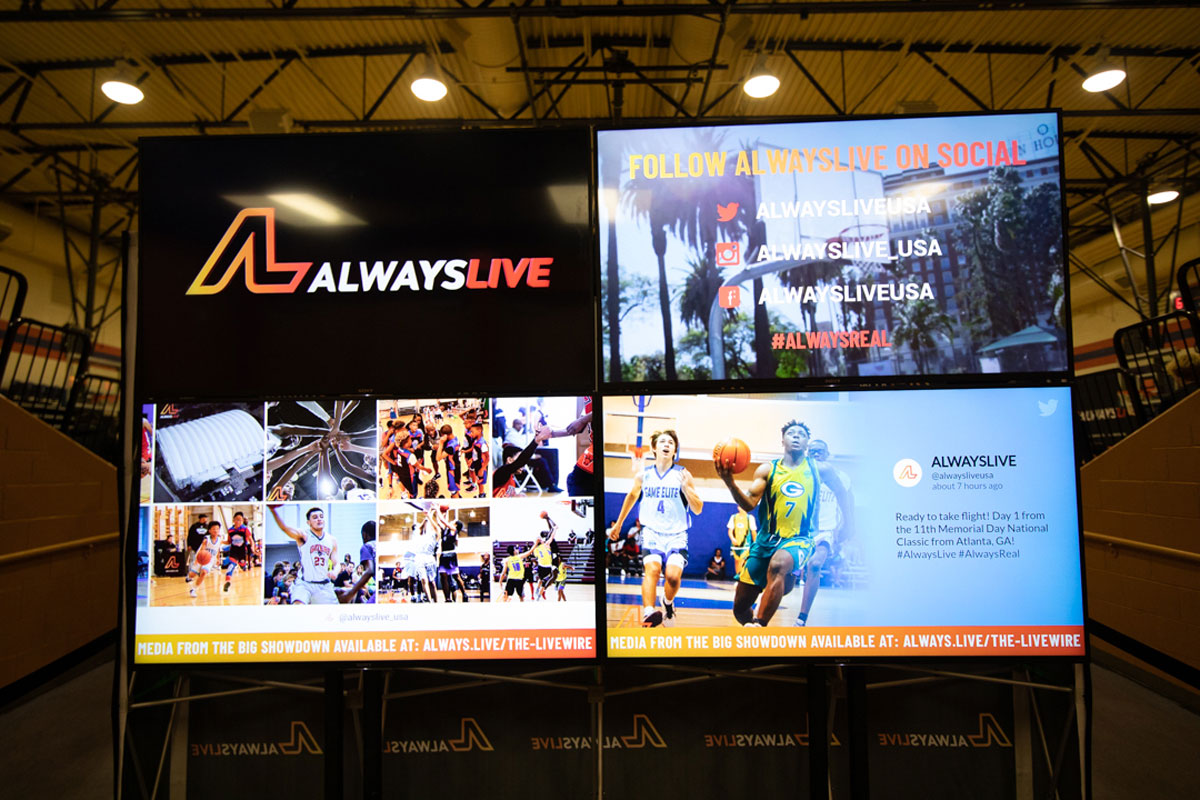 With 13 courts spread across the 4 gyms, the AlwaysLive presence was strong with banners, digital monitors, and staffing at each location. The main gym of Bishop Gormon included a 4 screen video wall, a custom three point line and postgame player interviews and team photos. We had a team of photographers and videographers capturing content throughout the event to share on the AlwaysLive social media channels.
Throughout the weekend top talent clashed with overtime thrillers and buzzer beating game winners. AlwaysLive continues to make a strong footprint on top talent throughout the country.
Catch us next at the NYBL final in the Atlanta, Georgia area taking place June 7th-June 9th.
For more information about AlwaysLive, please visit: www.always.live
Follow AlwaysLive on social media:
Twitter: @alwaysliveusa
Instagram: @alwayslive_usa
Facebook: @alwaysliveusa
Youtube: @alwayslive