NBA SUMMER LEAGUE
Developed as a partnership between VSL Properties and the NBA, the Samsung NBA Summer League has long served as the launch pad for future NBA stars. Two-time Kia NBA Most Valuable Player Stephen Curry of Golden State played in Las Vegas before his first season, as did the last two Kia NBA Rookies of the Year: Karl-Anthony Towns (2015-16 winner) and Andrew Wiggins (2014-15) of the Minnesota Timberwolves.
Taking place in Las Vegas each summer at the Thomas & Mack Center and Cox Pavilion, the NBA Summer League is regarded by everyone in the basketball world as the top summer basketball league in the world.
In 2017 NBA Summer League was a 11-day, 67 game showcase that drew more fans, more sponsorship activation and more media attention than ever before.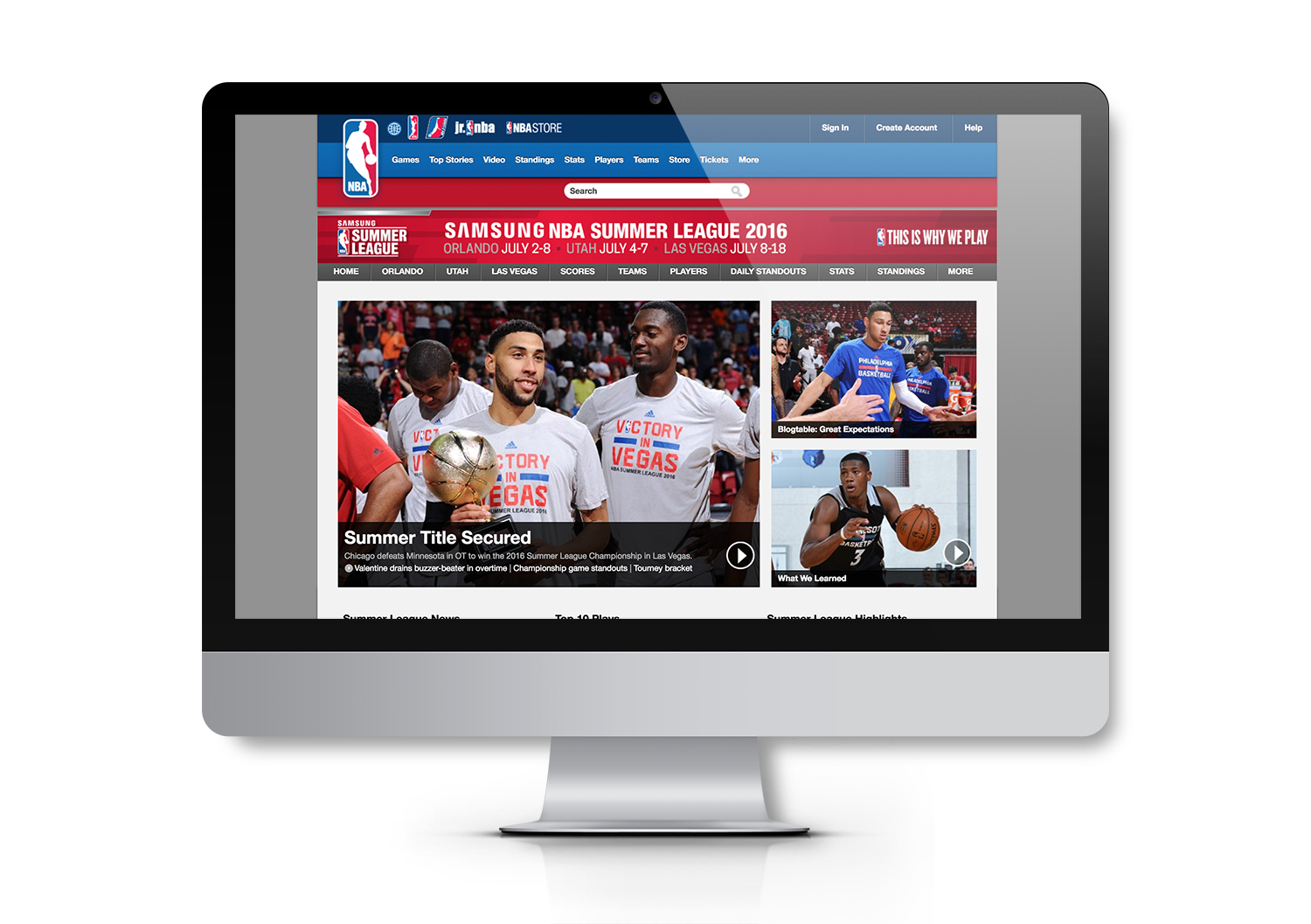 2017 was a record-breaking year across categories for the Las Vegas Summer League.
The overall attendance over the course of the 11-day event reached an all-time high, we had a single day attendance record and a Championship Game attendance record.
Over the course of the 11 days a record 25 games were broadcast live on ESPN Television Networks and 30 live on NBATV, drawing over 15 million viewers. The most watched summer league game of all time was broadcast live on ESPN.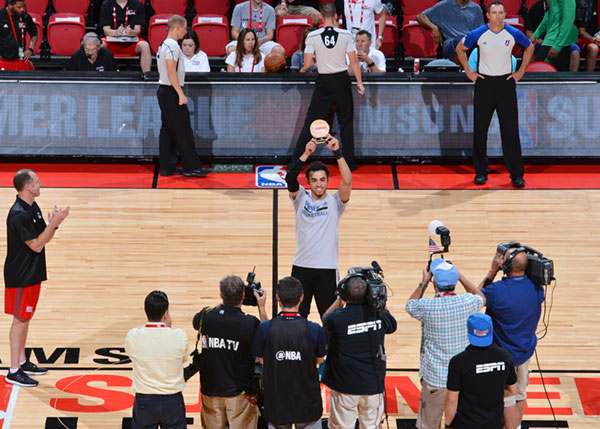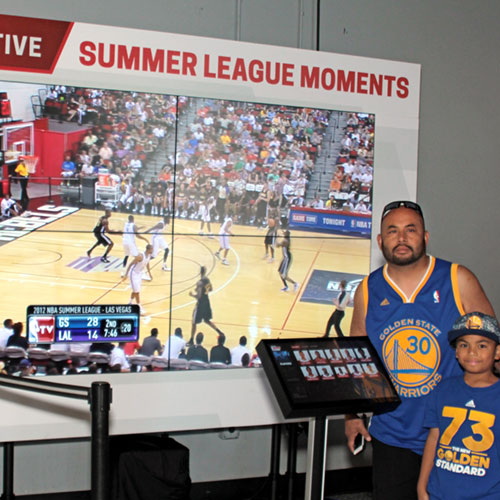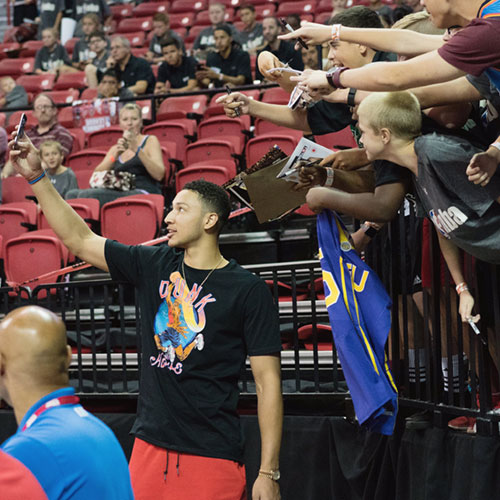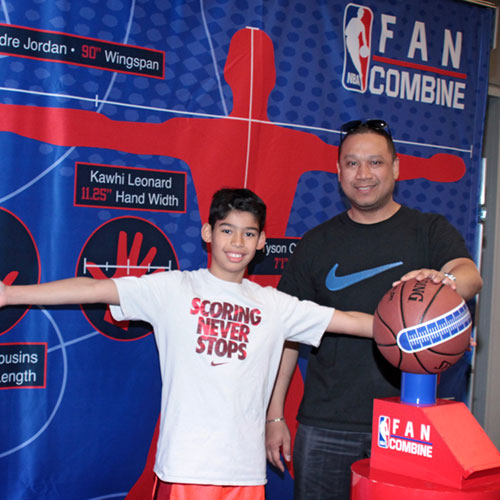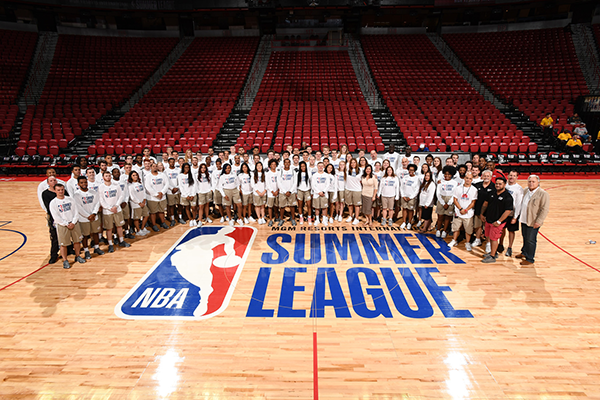 The NBA Summer League is the center of the basketball universe in July.
NBA owners, executives, coaches and superstars frequent the league because in July, the NBA Summer League is the center of the basketball universe.
Besides the on-court action, a variety of ancillary events take place throughout Summer League, all of which are designed to enhance the overall experience for attendees. Last year these included a Tip Off Party at XS (Wynn), an International Coaches Clinic,  an educational NBA Enrichment Program and a Table Tennis Challenge benenfitting St. Jude Children's Research Hospital.