THREESTRIPEHOOPS.COM
Established in 2016 as a partnership between HallPass Media and Sports Engine, threestripehoops.com is the official coverage site of adidas Grassroots Basketball.
Over the past 10 years, HallPass has provided a number of different solutions for adidas basketball. From executing on-site camp operations throughout tour stops and championship events to securing broadcast rights with various T.V. networks, HallPass is heavily involved in all facets of adidas Basketball.
When conceptualizing this project, the goal was to create a basketball-centric online community, while at the same time developing and accentuating the common threads most important to our core millennial audience…Hoops, Hype, Life.
Threestripehoops.com is now as a 360 degree coverage platform featuring news, player features and lifestyle coverage, stats, highlights and video of all of the latest happenings in the adidas Basketball universe.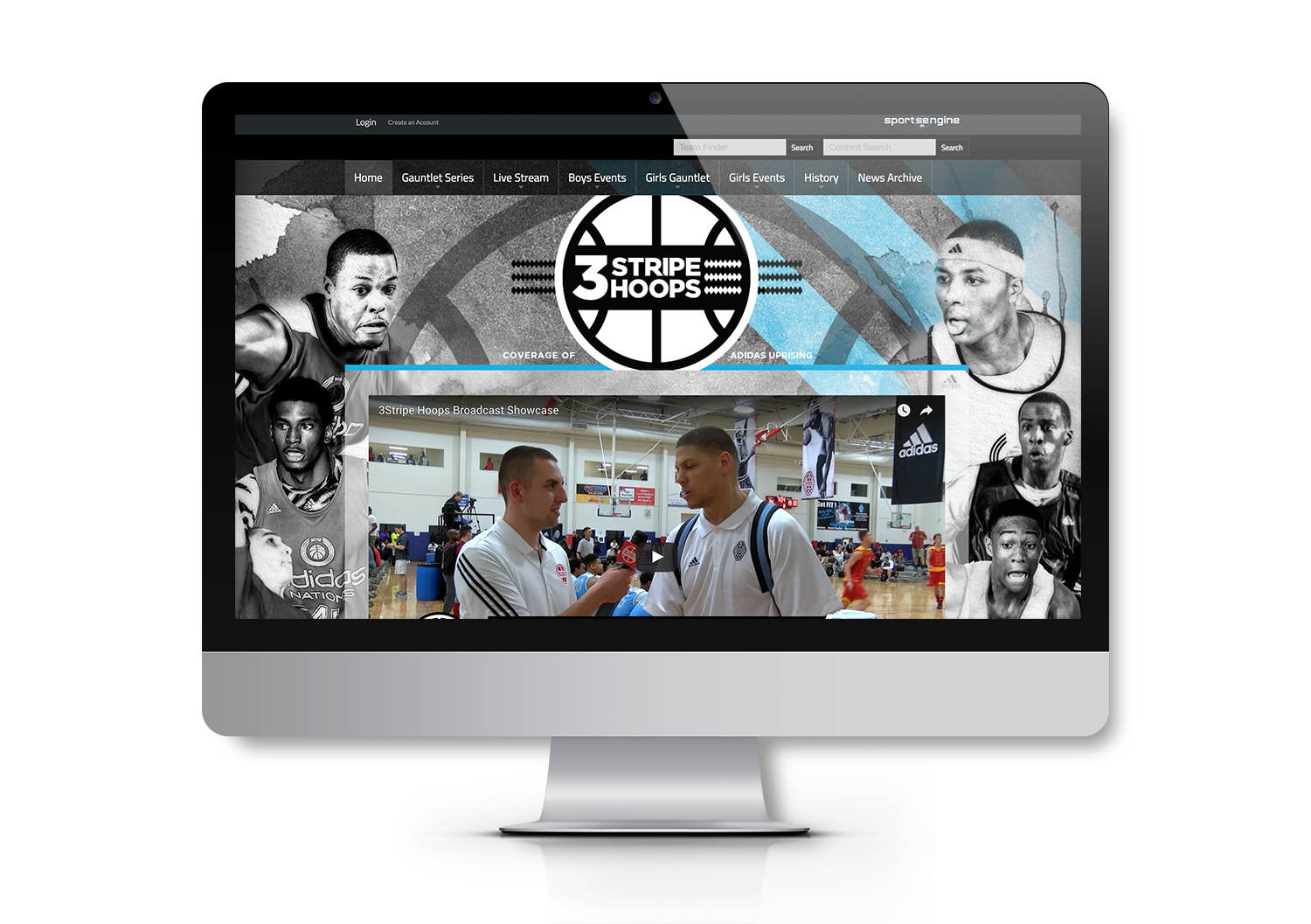 The adidas Grassroots basketball community is incredibly engaged with the platform, which is poised for huge growth in 2017.
In a time in history when a 24 hour news cycle is not only the norm, but expected, threestripehoops.com gives everyone in the adidas basketball ecosystem the information and content they want, when they want it.
HallPass has now established threestripehoops.com as the  all-encompassing digital home for everything tied to adidas grassroots basketball.
In 2016 the platform experienced a very high engagement from all stakeholders surrounding adidas Basketball, ranging from the players, to the coaches, to the families of the players to the media.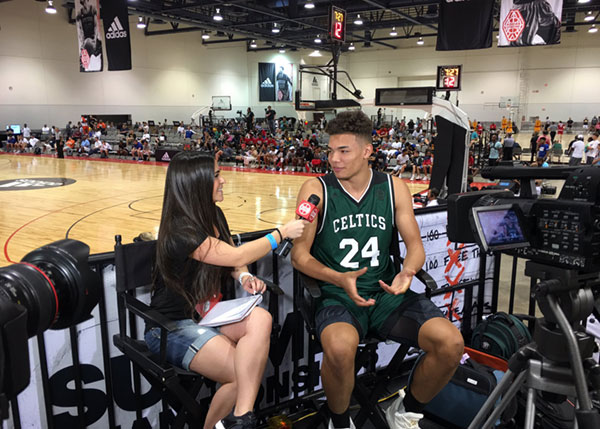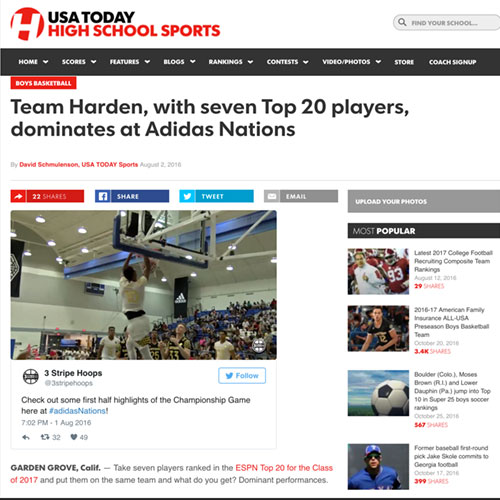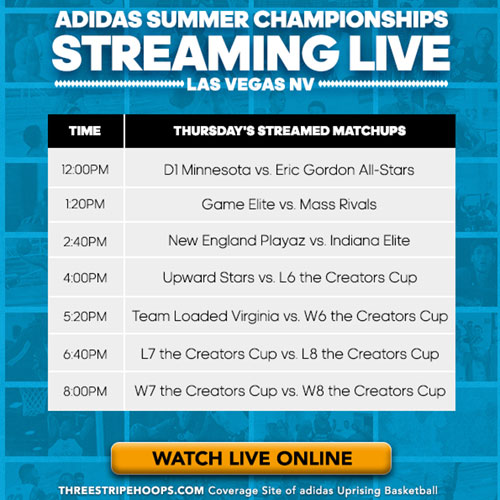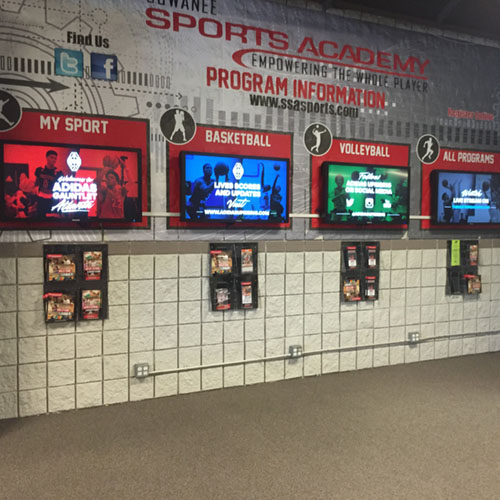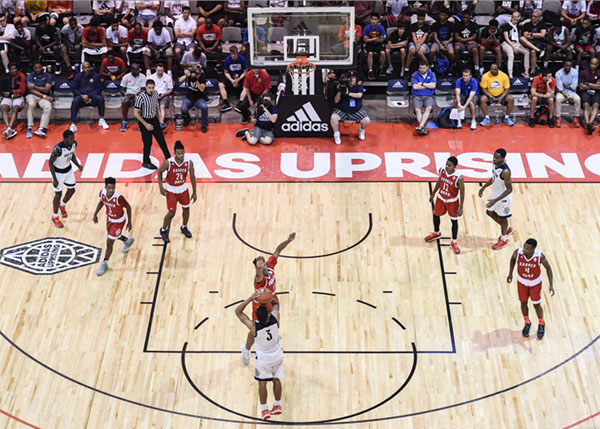 In 2016 threestripehoops.com played host to 57 livestream games from different tour stops throughout the country. Producted by HallPass Media, these include games from the adidas Gauntlet, adidas Summer Championships  and the adidas Nations tournaments.
Without spending any advertising dollars, these games garnered tens of thousands of views and were seen in over 40 countries around the world.
There is a clear market for this attractive content, which will be seen by hundreds of thousands of more viewers in 2017 as a result of new partnerships, new marketing initiatives and an ever-growing platform.